Lost Dog Heads Home after Found Nearly 1,000 Miles Away in Georgia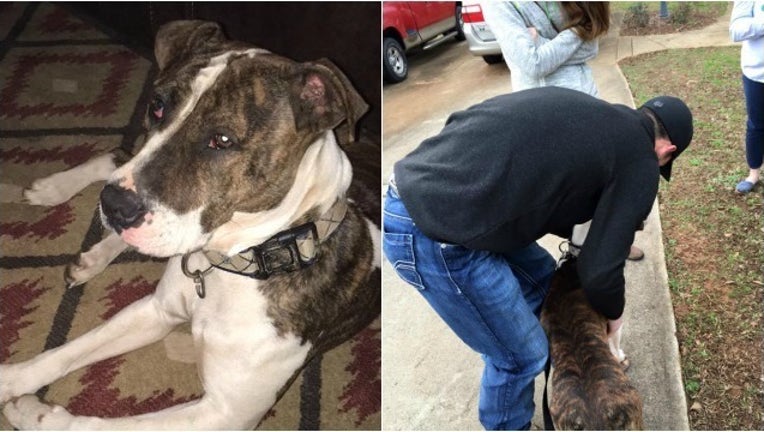 article
MADISON COUNTY, Ga. - A remarkable reunion is taking place between a lost dog and her owners. 
The stray pup recently appeared in Jennifer Wilmot's Danielsville, Georgia neighborhood. Wilmot posted about the lost dog for several days and decided to keep "Maggie" until she and her neighbors could figure out where her owners were. Wilmot's neighbor took Maggie to a local vet to have her scanned for a micro-chip. 
"Low and behold she had one," Wilmot told FOX 5 News. 
Wilmot learned that Maggie has been missing for two months from her Paradise, Texas home. That's about 933 miles away from Danielsville, which is a roughly 14-hour car drive! 
"We almost didn't believe it either," Wilmot said. "Apparently there were quite a few dogs that went missing at one time in the area"
Wilmot told FOX 5 they enjoyed their time with Maggie and she was "such a lady" with her other dogs and baby boy.
"A week later I'm glad you are heading home where you belong. Only God knows your story, where all you have been and how you got here. We will miss you and hope you enjoy your long ride back to Paradise!"