Man accused of driving drunk with child in car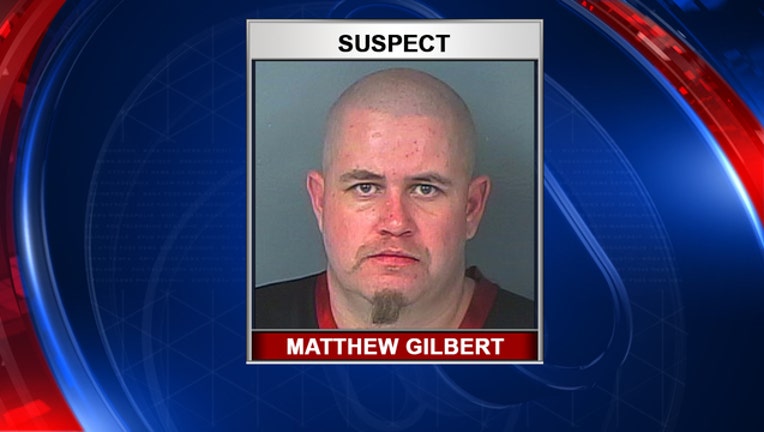 BROOKSVILLE (FOX 13) - A Citrus County man is accused of driving while intoxicated with a 6-year-old child in his car, the Florida Highway Patrol said.
A trooper spotted 33-year-old Matthew Gilbert dancing outside of his vehicle, which was stopped in the center lane of State Road 50 near Brookridge Central Boulevard in Brooksville.
Authorities said the trooper pulled over Gilbert after he had continued driving down State Road 50. After stopping in a parking lot, the trooper did field sobriety tests.
Gilbert was subsequently arrested and charged with DUI and child neglect. A breathalyzer test performed at the jail revealed he had a BAC of .186, FHP said.
Troopers said the child is the suspect's friend's daughter who he was supposed to be taking care of.