Man arrested for murder outside a hookah bar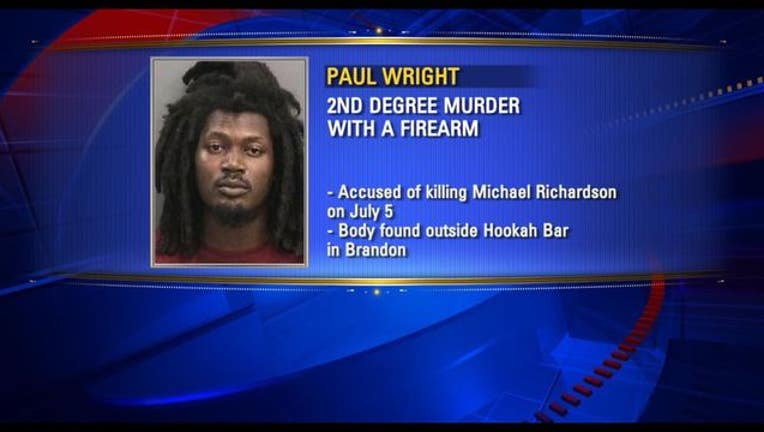 article
A Plant City man was arrested Saturday for a murder outside a hookah bar in Brandon.

Paul Wright, 29, is charged with 2nd degree murder. He was located and arrested in Hudson, New York.

Wright is accused of shooting and killing Michael Richardson, 24, back on July 5. Deputies found Richardson's body in the parking lot of Hookah Bar on Kingsway Rd. South in Brandon.
Deputies have not said a motive behind the killing and are still investigating.