Man arrested for punching Minneapolis police horse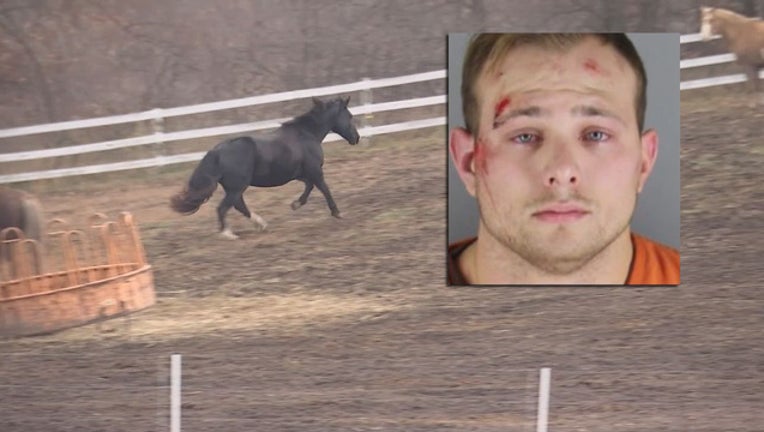 article
MINNEAPOLIS, Minn. - A man was arrested in Minneapolis after punching a police horse over the weekend.
Jacob Solberg, 22, was arrested after punching Indy -- a 12-year-old horse -- in the rear end outside of a downtown Minneapolis restaurant, police said.
It's unclear what the motive was for the incident, investigators said, and Solberg had no prior contact with Minneapolis police.  
Solberg is facing a misdemeanor charge. If the horse or rider were injured, it could rise to a felony charge.