Man arrested for shooting his nephew inside Hernando business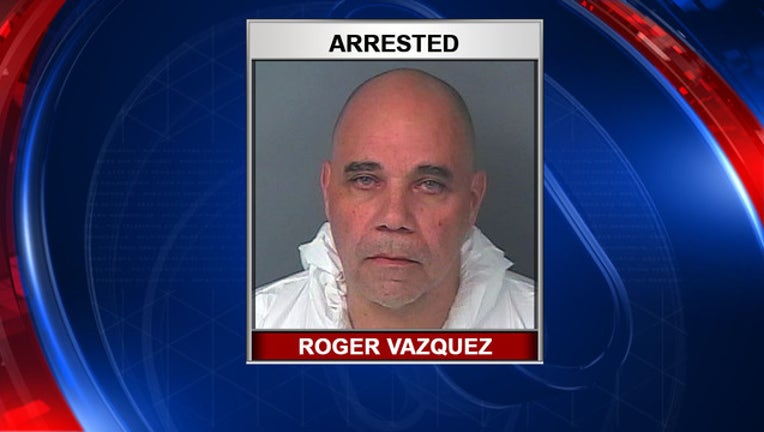 SPRING HILL (FOX 13) - Hernando County Deputies arrested a man Saturday evening after he shot his nephew multiple times. 
The incident happened just after 5:00 p.m. inside a gaming center in Spring Hill. Investigators say Roger Vazquez, a manager at the location, began acting erratically and started to waive a gun inside of the business. 
The owner of the business called Vazquez's nephew, Raymond Correa, who witnesses say is usually able to calm Vasquez down. 
Correa was able to convince Vazquez to unload the gun and place it on the counter. Vazquez then pulled out a second gun and shot Correa twice. Vazquez shot his nephew several more times while he was  on the ground. Correa died at the scene. 
Michael Midolo was outside of the business when he heard the gunshots. He entered the business and asked Vazquez what had happened. Vazquez pointed the gun at Midolo and told him to leave. Midolo left the business and called 911.
Vazquez surrendered to law enforcement, without incident, when they arrived. 
Vazquez is charged with homicide and is being held at the Hernando County Detention Center.