Man arrested for writing homophobic slur on the front of popular St. Pete LGBTQ bar, police say
ST. PETERSBURG, Fla. - Tuesday afternoon, St. Petersburg police identified and charged the man they said wrote a homophobic slur on the front of a popular LGBTQ bar Saturday.
Police arrested William Yacko, 57, with felony criminal mischief after a spokesperson for the department said he wrote a derogatory comment towards the LGBTQ+ community on the window of Cocktail St Pete over the weekend. Yacko was already in jail, arrested Monday on a separate criminal mischief charge and a delinquent in possession of a firearm charge.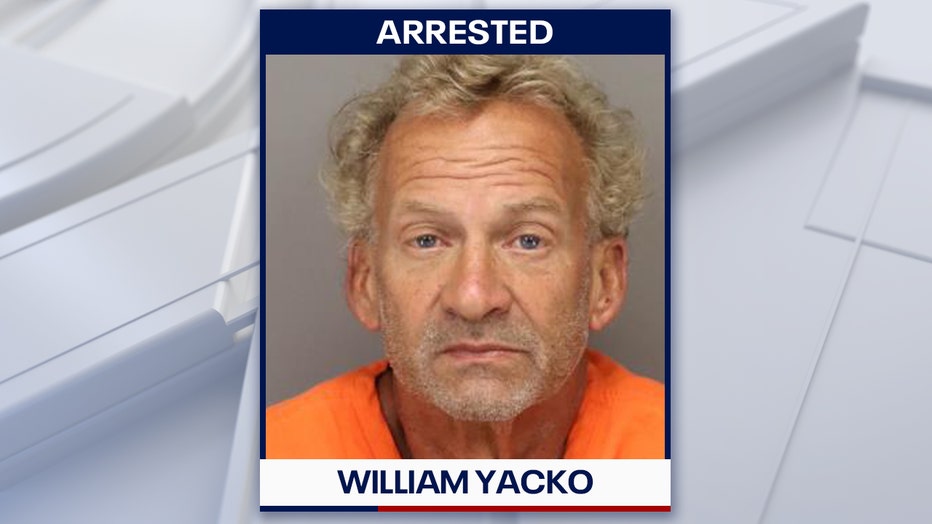 "It really upset me to walk outside and read what this person wrote on our building," Melvin Theriault, the director of operations for Cocktail St Pete, said.
READ: Polk detectives looking for three suspects who stole guns from Reflections West community
According to Theriault, staff noticed the homophobic slur written on the front of their business Saturday afternoon and called police. They also checked their surveillance cameras and saw a man park his bike in front of the bar around 6:30 that morning. He then walked over to where the slur was written and stood in front of the window for about 30 seconds. 
Police said that man is Yacko. He is seen waving at the surveillance camera and appears to take a picture of the front of the business before leaving.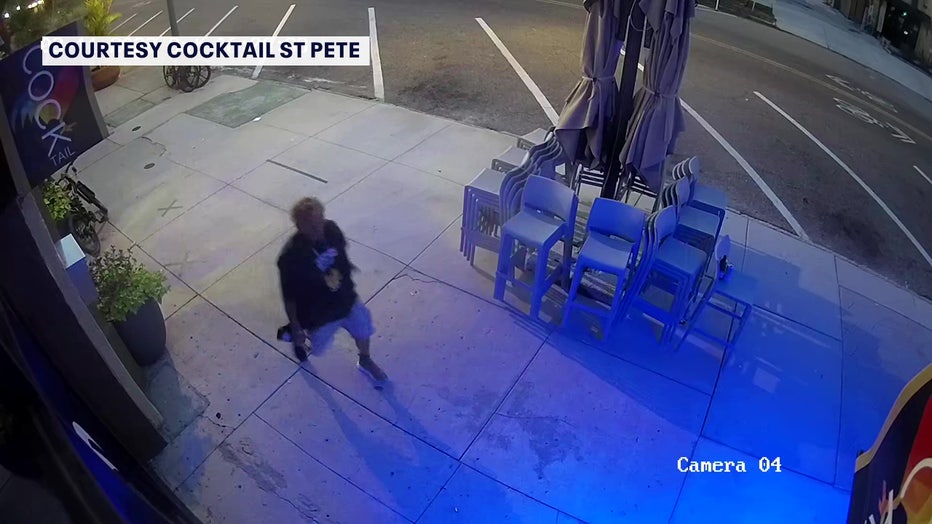 "In this case, it is a gay and lesbian bar," Major Markus Hughes, the St. Pete Police Department's liaison for the LGBT community, said. "The slur that was used is very indicative of someone who would have a bias against the gay and lesbian community, so at this point, it does point to a biased related crime, a hate crime."
An SPPD spokesperson said the felony criminal mischief charge will have a hate speech enhancement. It's up to the State Attorney's Office whether or not to charge Yacko with a hate crime, Hughes said.
MORE: Florida scheduled to execute man in 1989 murders of Flagler County couple
"It is just a reminder to the LGBTQ+ community that we always have to be vigilant," Theriault said.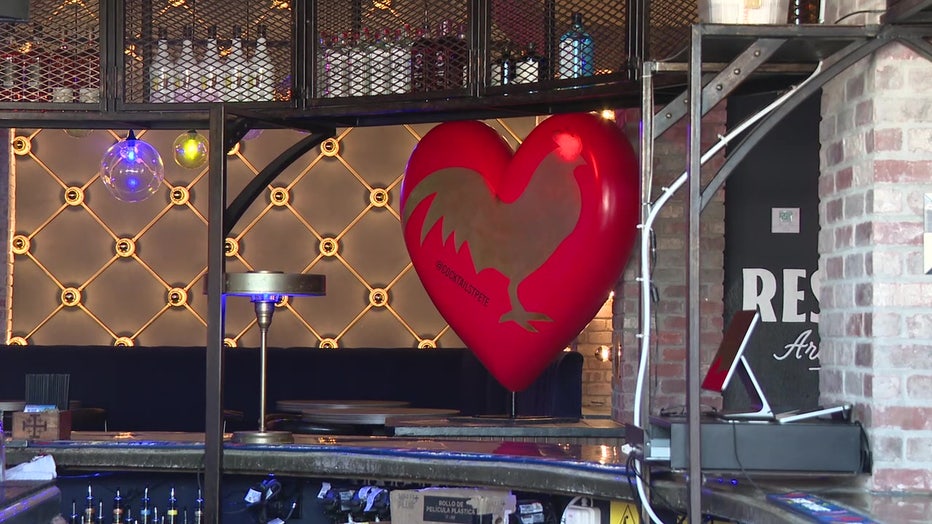 "Unfortunately, there's a lot of hate and intolerance out there in the world with the political climate we have going on and just in general people can't understand diversity and can't wrap their heads around that diversity, that people are different," Theriault said.
Theriault said they have safety measures in place at the bar.
"We are going to keep protecting our business and our guests, and we will hold anybody accountable to the fullest extent of the law if they do anything homophobic or intimidate anybody here in this safe space," he said.
Hughes said luckily, hate crimes are rare in St. Pete, and he has a message for the LGBTQ+ community.
PREVIOUS: Idaho murders: Kohberger court filings show where warrants were served, including Tinder, DoorDash, Reddit
"Go out and enjoy your life. Live your life. Always be vigilant and keep an eye out for each other. Stay safe. If you see something, report it," Hughes said. "It's a shame that this business was targeted."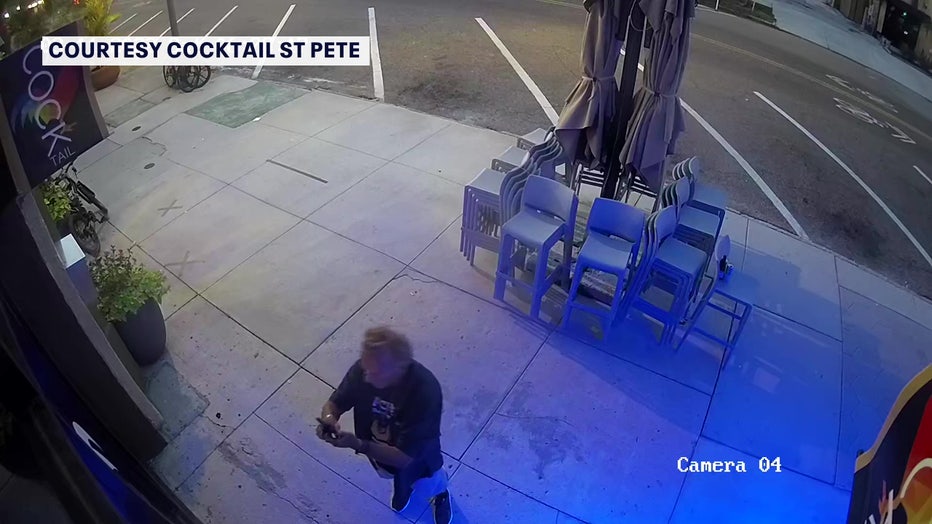 And to anyone who may be thinking about committing a similar act, Hughes also has a message.
"It's not worth it. Don't think just because you were angry now … you're going to regret what actions you take down the road," Hughes said.
Theriault sent the following statement regarding Yacko's arrest. 
"We are glad this individual has been caught and will be held accountable for his actions. Saint Petersburg is a diverse community and hate crimes should not exist here. We want to thank the Mayor's Office, the Saint Petersburg Police Department, the media outlets, and the community for coming together and sending hate a clear, unified message, Love Wins!"