Man claims to be "CIA hit-man" before arrest outside Chick-fil-A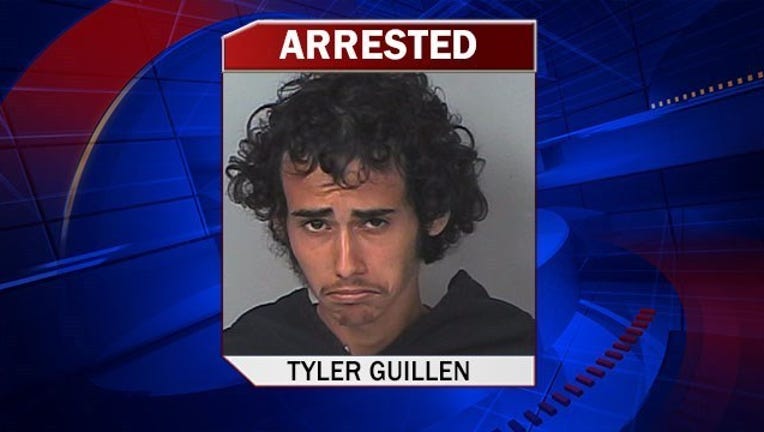 article
A man who claimed to be a hit-man for the CIA was arrested following an interesting series of events early Wednesday morning.
The Hernando County Sheriff's Office says it all started around 4 a.m. at the Chick-fil-A located in the 13000 block of Cortez Boulevard.
The restaurant's alarm was going off, and a deputy responded to see what was going on.
The deputy didn't find anyone at the Chick-fil-A, but he did see a man, later identified as 19-year-old Tyler Guillen, walking away from the nearby Starbucks. The Starbucks was not yet open for business, so the deputy said he approached Guillen to investigate.
He first asked Guillen if he'd seen anyone at the Chick-fil-A, to which he reportedly said, "That's classified. I work for the CIA".
Guillen then added that he was a hit-man for the agency.
The conversation took a turn, the deputy said, when he asked Guillen where he was heading.
According to the deputy, Guillen said he was walking home, but then spontaneously blurted out that he'd left some paperwork in Springbrook, and asked if the deputy would give him a ride there, or to his home.
Before letting Guillen in the patrol vehicle, the deputy said he searched him and found a 5-inch, double-bladed, black dagger.
The last straw came when the deputy asked why Guillen had the dagger.
"It's classified," he said.
Guillen was arrested for the concealed weapon and taken to the county jail.