Man killed, woman critical after boat crash near Skyway Bridge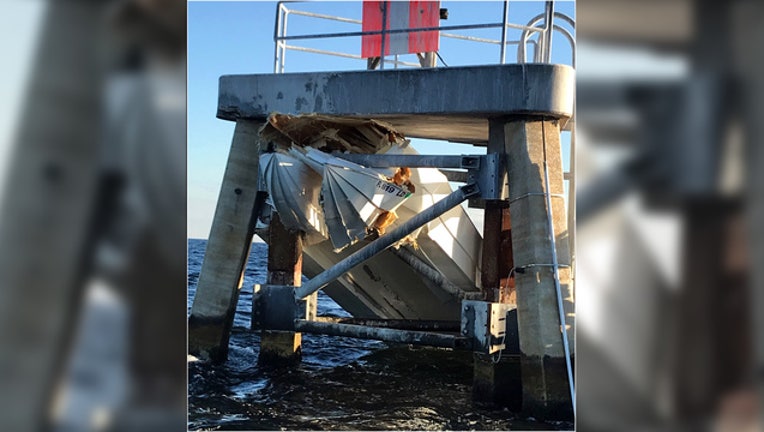 article
ST. PETERSBURG (FOX 13) - A man died and a woman was seriously injured in a boating accident near the Skyway Bridge early Saturday morning, according to the U.S. Coast Guard and the Florida Fish and Wildlife Conservation Commission.
FWC said the boat hit a Range Marker in the Tampa Bay shipping channel at about 4 a.m. Saturday.
The man and woman on board the boat were taken to Bayfront Hospital in St. Petersburg.
The woman, 50-year-old Cheryl Iorio, was in critical condition as of Saturday evening.
The man, 53-year-old Michael Anderson, of St. Petersburg, died from his injuries.
The FWC is investigating the crash with the help of St. Petersburg Fire Rescue, the United States Coast Guard, Hillsborough County Sheriff's Office and Pinellas County Sheriffs Office.
FWC officers were working to have the vessel removed from the Range Marker piling. It was not creating a navigational hazard, FWC said.