Manatee judges produce award-winning films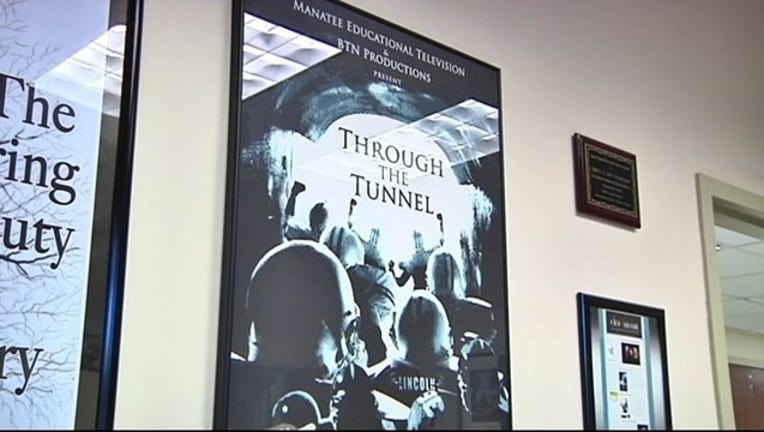 article
Incoming Chief Judge Charles Williams and Judge Durand Adams were colleagues and friends for years.
The two also shared a love of the big screen.
"I considered myself a film fan," said Judge Williams.
Now-retired Judge Adams admits their hands-on film experience was lacking. But, their experience on the bench prepared them for the next step.
"Everybody likes to listen to stories, so it wasn't that big of a leap because I've spent 35 years either making arguments to juries or listening to arguments," said Judge Adams.
Back in 2004, the local bar association asked them to produce a program on the 50th anniversary of Brown Vs. The Board of Education.
The judges had the brains and ideas to come up with the documentaries, but they weren't sure how to get them done.
That is where Manatee Educational Television came into play.
"I thought, 'well these guys sure have a lot of enthusiasm,'" said Charles Clapsaddle, METV station manager.
Clapsaddle began collaborating with the judges. Since then, they have produced four documentaries.
Two have won awards in film festivals.
Their documentaries include "Through the Tunnel," which shows the end of segregation in Manatee County through the eyes of a high school.
"Any Given Monday" shows how the jury system evolved.
"The Enduring Beauty of Memory" documents the human memory and the tragic loss of it.
"What they bring is a vision. From that vision, with our abilities and our creative input, we are able to take and craft that vision into something that we are all very proud of," said Clapsaddle.
The judges said it has become their mission to preserve local history through film and they will continue on.
"It really has been a dream that we are fortunate to have so many to support us," said Judge Williams.
The judges are working on their fifth film called "A Way Out" which will spotlight domestic violence.