Man's hilarious idea to replace broken blind with long CVS receipt goes viral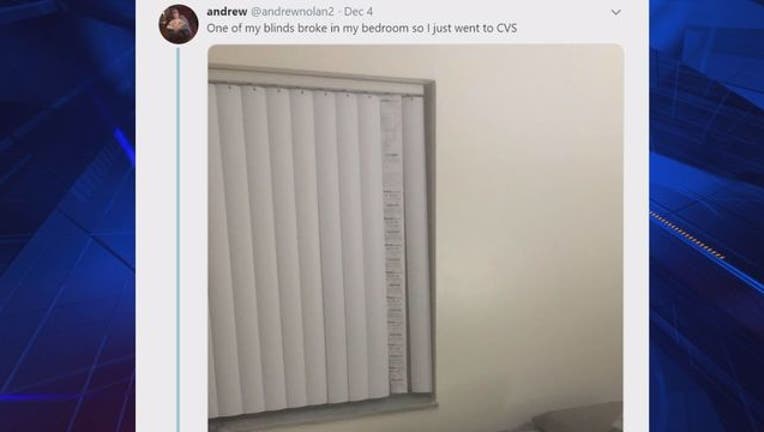 article
LAKEWOOD, Oh ( FOX 5 DC ) - This man replaced a broken blind with a long CVS receipt and it's brilliant!  
How many times have you gone to CVS and wound up with an obnoxiously long receipt? Kind of like that one D.C. woman who ended up with a 6-footer.
After skimming for Extra Care Bucks, because who doesn't love a few dollars off their next purchase, most people throw away their receipts. But one Twitter user got creative with his.
A tweet by andrewnolan2 has left the internet shook with his ingenious idea to use the receipt as a replacement for a broken blind in his home. Lo and behold it's even the same length as the rest of the blinds! 
Who would have taught!? We sincerely applaud this guy's creativity-- he's a genius.