Massive Burmese python found in Everglades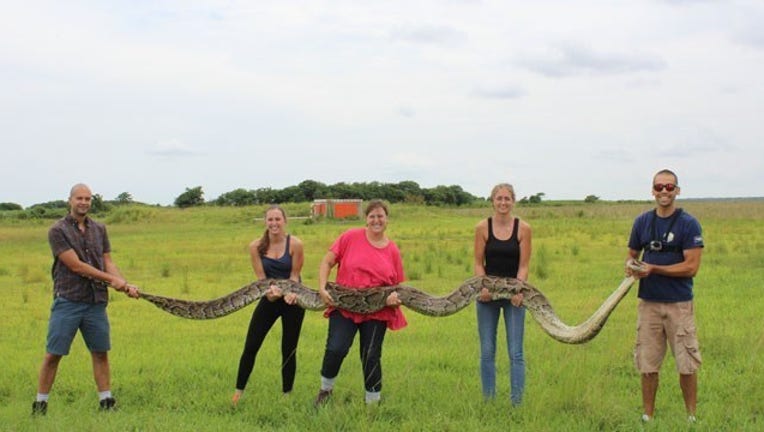 Researchers captured a huge Burmese python in Everglades National Park this month, and it was just three inches shy of a record-sized python found in the wild in Florida.
The python measured 18 feet, 3 inches long and weighed 133 pounds. It was found along Shark Valley Tram Rd. in the park on July 9. 
Researchers said they euthanized the female python, which is standard protocol, then conducted a necropsy. Nothing unusual was found.
A photo taken by researchers with National Park Service and U.S. Geological Survey shows five people holding the massive python.
Researchers said they expect to encounter pythons this size as they continue invasive species and python removal efforts in the park.