McDonald's giving away free Big Macs to celebrate burger's 50th anniversary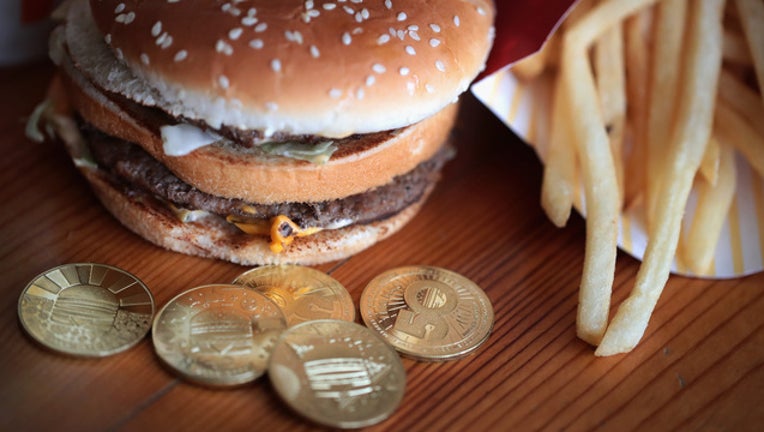 article
McDonald's is giving away free Big Macs to celebrate the iconic burger's 50th anniversary.
McDonald's announced via a press release that the fast-food chain is celebrating 50 years of Big Macs by creating a global currency called a "MacCoin," which can be redeemed for a free Big Mac.
The "MacCoin" comes in five collectable designs and each design represents a decade.
McDonald's says starting August 2, you can collect the "MacCoins" when you buy a Big Mac at 14,000 participating restaurants across the U.S., while supplies last.
The "MacCoins" can be redeemed for a free Big Mac beginning August 3 through the end of 2018.
More than 6.2 million "MacCoins" will be distributed globally by McDonald's.
To find your nearest McDonald's, click here.