Memorial Day travel could cause congestion on Tampa roads
TAMPA, Fla. - In the run-up to the long Memorial Day weekend, Tampa is one of several major metro areas travel insiders are expecting to see travel times double on Friday compared to normal.
AAA said it anticipates Friday to be the busiest day on the roads this holiday weekend, with the worst travel time expected between 3 – 6 p.m. The same timeframe on Thursday is also expected to be unusually busy. 
The agency said the best times to travel by car are in the morning or evening after 6 p.m., with the lightest traffic days expected on Saturday and Sunday. 
It should come as no surprise the Tampa area could see such dramatic slow-downs on the roads late Thursday and Friday. The city stands as one of several popular cruise ports in Florida. Tampa is nearly always high on the list of domestic Memorial Day destinations, but especially with the 50 percent increase in domestic cruise bookings compared to last year.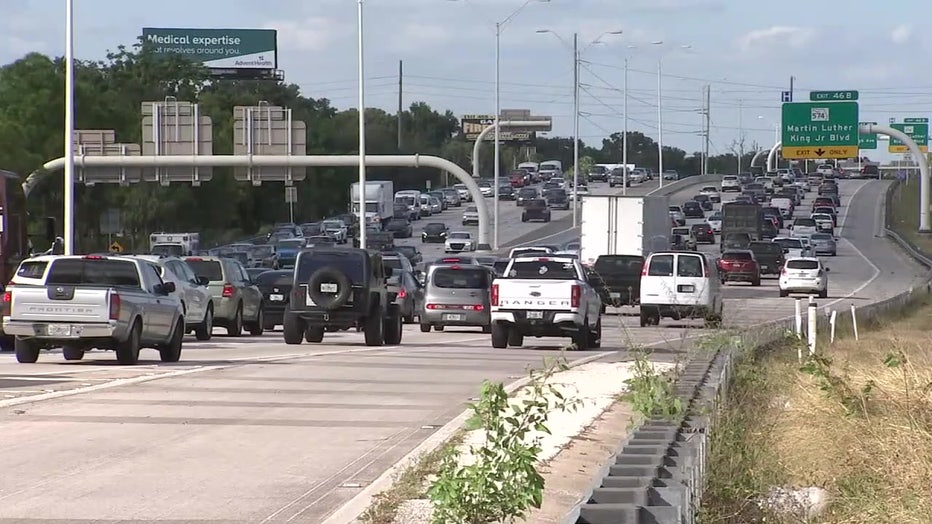 Looking at the big picture, 37.1 million Americans will drive to their destinations, an increase of more than 2 million from 2022. Gas prices are lower this holiday compared to last year, when the national average was more than $4 a gallon. 
Even more impressive than the driving statistics are those for air travel. Nearly 3.4 million travelers are expected to fly this weekend, up 11 percent year-over-year.
READ: Florida reports record tourism numbers ahead of busy summer travel season
"When we compare 2023 to 2005, we could be looking at the second-busiest Memorial Day holiday travel for air and third-busiest Memorial Day holiday travel overall, including cars, AAA spokesperson Aixa Diaz said.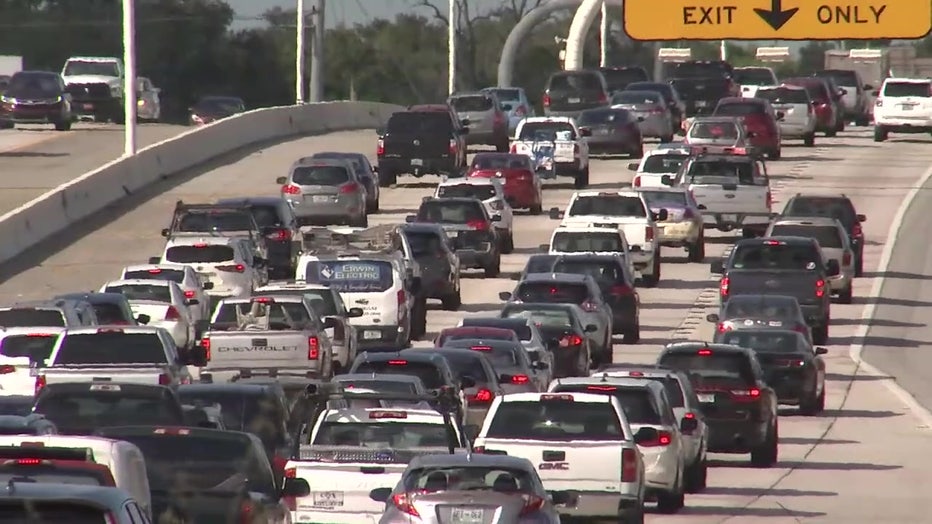 Tampa International Airport expects a record-breaking summer, unofficially kicking off this weekend. To save time, airport officials urged travelers to choose express drop-off instead of the more crowded departures and arrivals lanes.
READ: 'Raise your hand': Passengers vote to kick woman off Frontier Airlines flight
It added that travelers should check the weather before leaving home.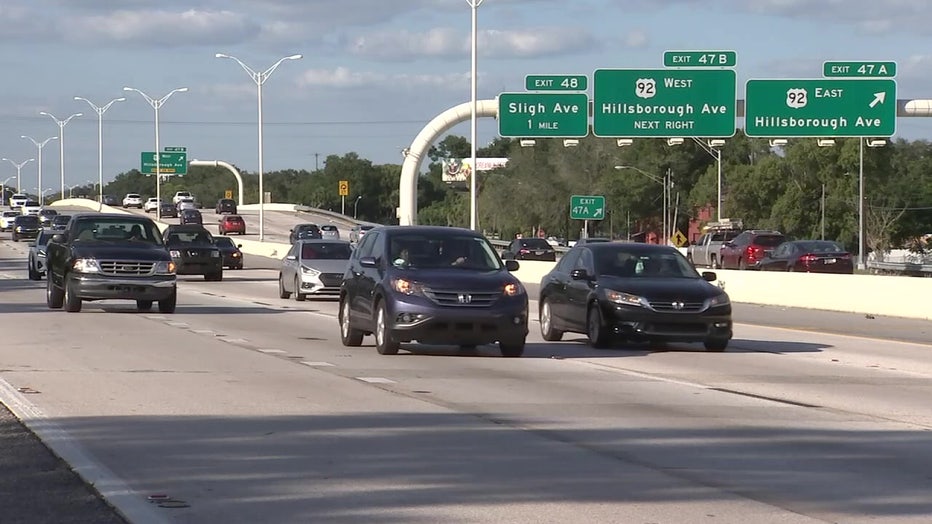 "It's summer in Florida, which means pop-up thunderstorms and lightning happen almost daily. Fortunately, most storms are brief and cause only short pauses in flight schedules, but it's always best to be aware of the weather forecast and check with your airline ahead of time."
That advice may also pay off for the many Florida drivers hitting the road.