Mentorship for young women builds self-esteem for the future
TAMPA, Fla. - As a teen mom, Lea Manningham had a lot of struggles to overcome before reaching her goal of owning her own business. Now that she's achieved her dream, she's lifting up young girls by providing mentorship classes. Her effort to help them find success is what's right with Tampa Bay.
"My dream was to start a girls program to mentor young ladies, give them the skills that they need to empower them and uplift them, so they can be successful women," she said.  
WHAT'S RIGHT: Bay Area teacher inspires underserved students through education: 'Learning is cool'
Manningham fulfilled her dream by starting a non-profit called Girls of the World, whose goal is to help ladies 8-18 years old build their self-esteem.
"We're in a world now, where we have to pour into our kids. We have to sew into the next generation, empower them, especially our young ladies," she explained.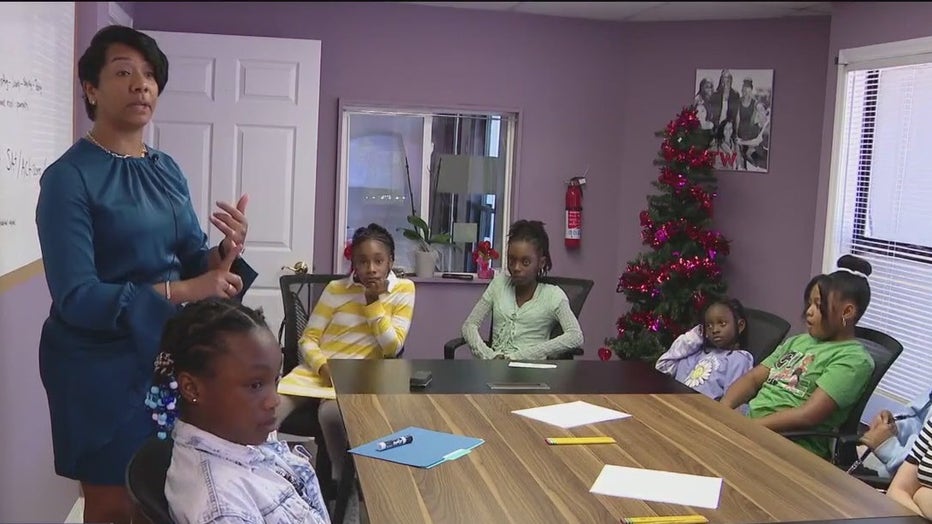 Manningham started the mentoring program in 2009. She was a teen mom and knows the importance of having a support system. 
"I'm here to be that second voice and to be there for them," she added. 
MORE: Pinellas County's first charter school celebrates 25 years
The young ladies in her program are also paying their knowledge forward. Several who have gone on to college plan to come back and mentor the next generation of young women. 
"My reward is to see these young ladies come get the skills, build relationships with one another, have friends, be empowered, go off and come back and just see the success of my young ladies that leave," Manningham said. 
The group meets three times a month on Saturdays. For more information visit girlsoftheworldinc.com.