Middle school teacher arrested after multiple accusations of inappropriately touching students
SARASOTA, Fla. - At Brookside Middle School, female students said something happening inside Maxwell Guss's classroom wasn't right. Investigators say their suspicions were not the result of paranoia - and administrators may have failed to report allegations of misconduct as far back as 2017, when Guss worked at a high school. 
"His actions were just flat-out inappropriate. He's a teacher. He's in a position of authority, especially over young minds," said Genevieve Judge a spokesperson with Sarasota Police. 
Guss, 34, was the business teacher and a volleyball coach at Brookside Middle since last year. He was arrested Monday; a police report said female students reported Guss for unwanted touching, adjusting their clothing for them, and asking private questions.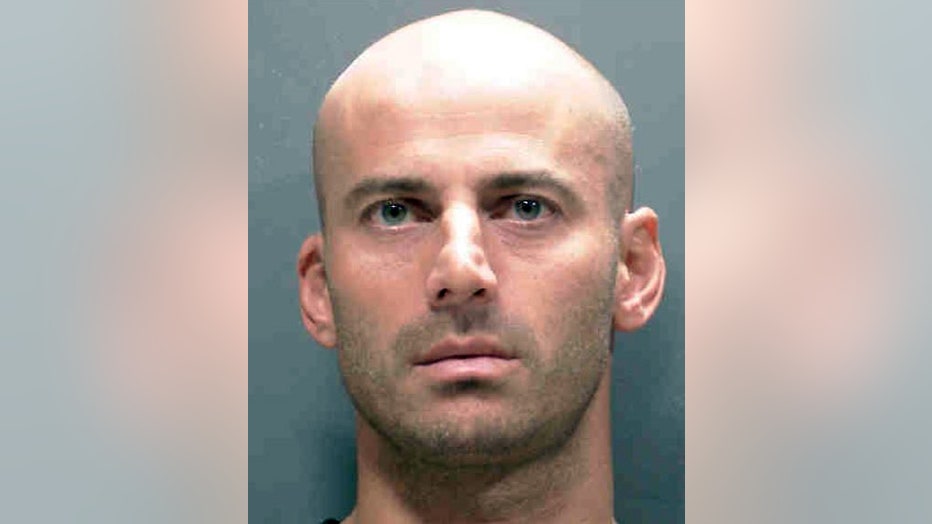 Maxwell Guss (SCSO photo)
"We applaud the students who had the courage to come forward, but unfortunately based on our investigation at this point, we think there may be additional victims," said Judge. 
According to the police report, Guss told investigators that he was the subject of a complaint in 2017 when he taught Algebra I at Sarasota High School. He said he was questioned by school administrators, but that investigation could not be found by school staff.
No administrators ever reported the investigation or allegations to law enforcement.
"It's unknown at this point why the administration did not notify law enforcement," Judge offered. "That's part of our investigation."
The report goes on to say that a female student filed a written complaint with her mother for similar actions, but Sarasota schools said they hadn't located that complaint. 
"We have no recollection or records filed by any students in 2017. The only mishap reported verbally was Mr. Guss had hit a student over the head; she had a hoodie on and he was asking her to remove it," said Tracey Beeker, a spokesperson. 
Parents at Brookside Middle are furious. 
"It's not appropriate. It's absolutely wrong. It's a crime," said Michelle Spencer. 
Spencer and other parents can't figure out how that complaint was lost or why Guss kept his job. 
"He should have been reported; he should never have been hired here and allowed to do this again. That's unthinkable," said Spencer. 
Guss also taught in Manatee County from 2014 to 2016 at Bayshore High School and Harllee Middle School. The Manatee County School District said they have not had any complaints against Guss. 
Anyone with information on this case is asked to call Detective Angela Cox at 941-263-6075, or leave an anonymous tip with Crime Stoppers by calling 941-366-TIPS or online at www.sarasotacrimestoppers.com.