Retired teacher raises miniature horses on Sarasota farm
SARASOTA, Fla. - Forty-three years ago, Judy Middleton retired from being a school teacher and started doing something she absolutely loved-raising miniature horses. 
In 1978 Middleton received an unexpected birthday present. Her husband took her to Ocala where she was expecting to get a quarter horse. Instead, three miniature horses were waiting for them. 
"We pull in, go drive up to their barn. And there they stand with these three little bitty horses. And my husband said, 'Those are cute. What are those?' And the lady said, 'This is what you bought, three miniature horses.' He thought about miniature big horses. He did. He bought miniature horses," Middleton recalled.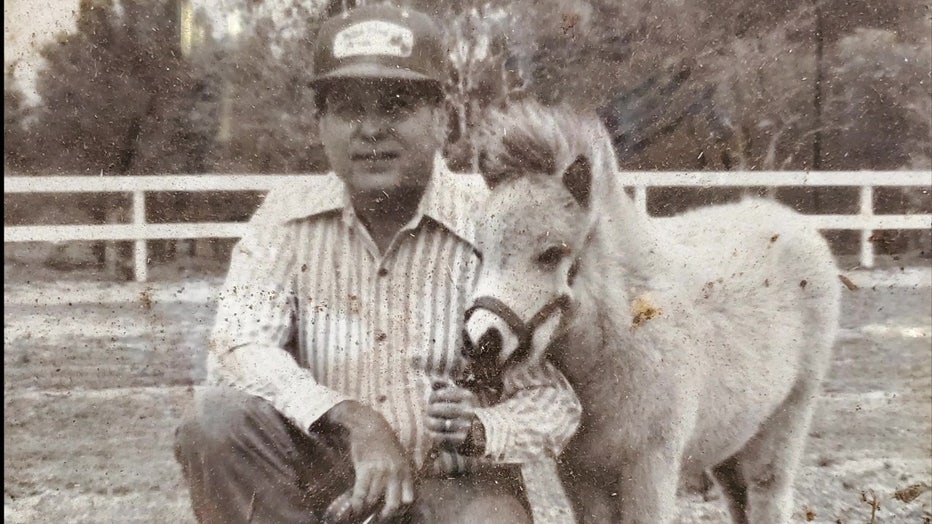 One of the first Fallen Pine horses
It didn't take long for Middleton to connect with the animals. 
"I love to just come out and love on them, hug them, and I feed them from hand. They get treats here about every other day, apples, carrots that some of them like lettuce very well," she explained. "These are all the winners." 
RELATED: Children reap benefits of interacting with rescued animals at Tampa farm
She even has a photo room that is lined with pictures of horses that are national champions.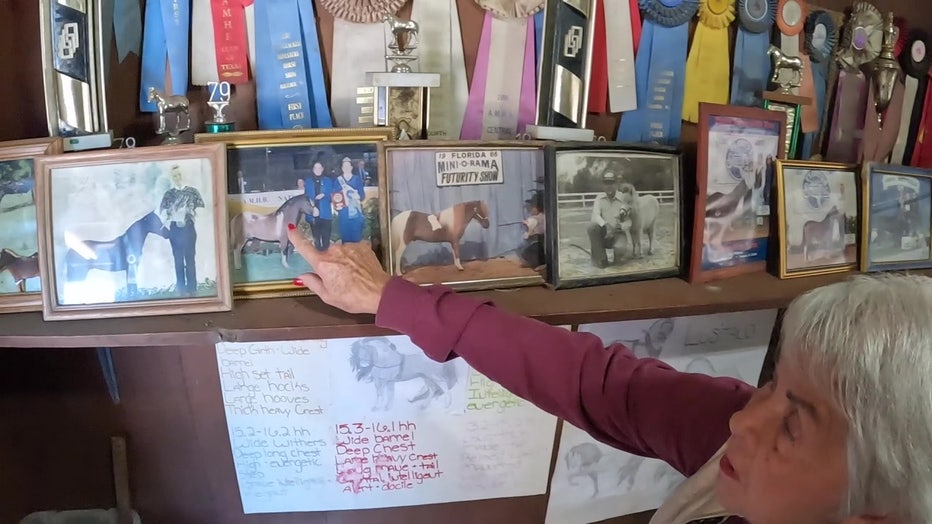 Fallen Pine honors their national champions 
Middleton hopes time can stand still for another five years. 
READ: Wild horses rescued, rehabilitated at Peace Love Mustangs in Thonotosassa
"I'm 84 and I hope I can go till about 89. I hope I think I can. So where the horses and I are planning on it," she said.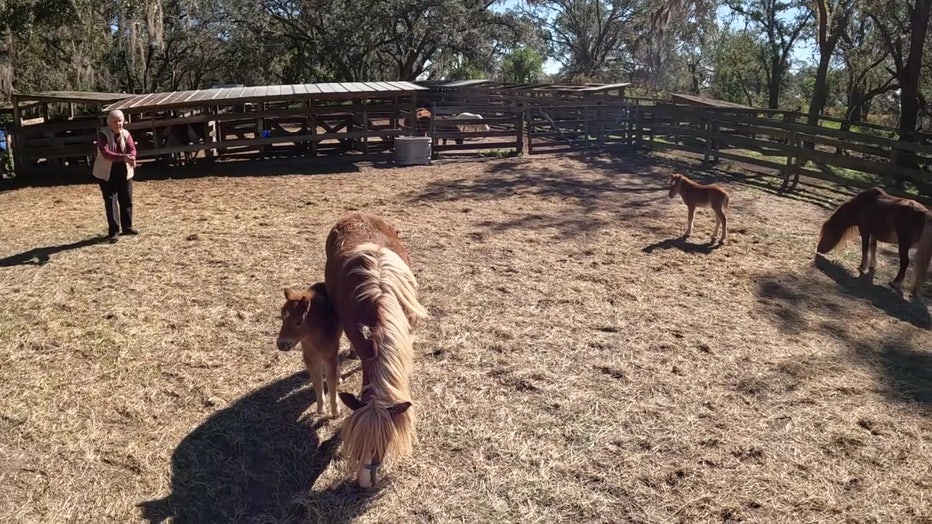 Miniature horses on a sunny afternoon 
A plan that seems to be working. 
The ranch offers tours all year for anyone interested in learning more about miniature horses.
Click here to learn more and make reservations.