Minivan driver crashes head-on with Sarasota police cruiser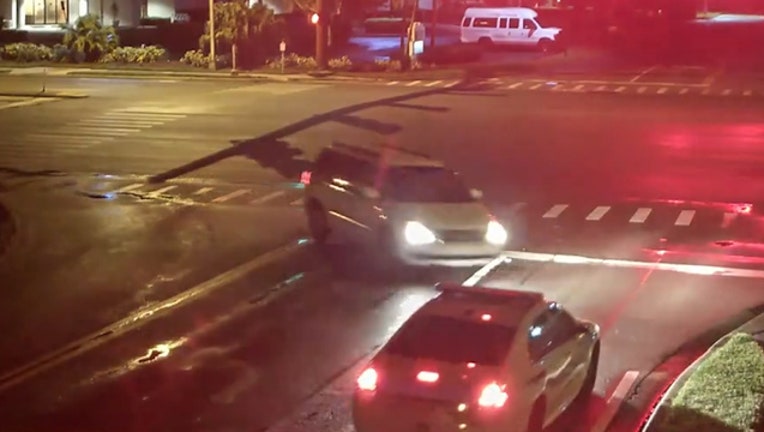 SARASOTA (FOX 13) - A Sarasota driver was arrested for driving without a license and crashing into a police cruiser.
The accident occurred on October 12, just after midnight, according to the Sarasota Police Department, which release traffic camera footage showing the head-on collision.
The video shows a speeding minivan making a right turn onto Lockwood Ridge Road from Fruitville Road. The van ended up taking a much wider turn and traveled northbound into the southbound lanes. A Sarasota police cruiser was heading south, with two officers inside. 
The driver, according to police, said the road was wet and he lost control of his minivan while turning. There were no injuries.
The driver was cited for unknowingly driving while his license was suspended, failure to use a designated lane, improper right turn and not wearing a seatbelt. 
Police shared the video on the agency's Facebook page writing, "Folks, we've said it before and we'll say it again. Please drive safely & always buckle up."