Missing endangered adult found safe in Hillsborough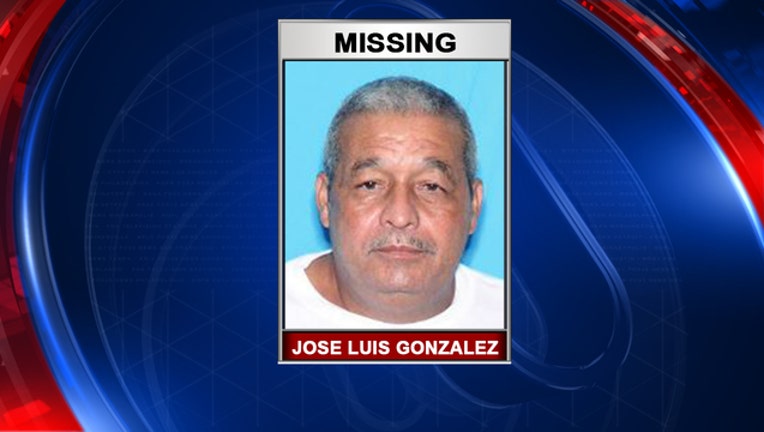 TAMPA (FOX 13) - Authorities have located Jose Luis Gonzalez Wednesday after he went missing the day before. 
According to the Hillsborough County Sheriff's Office, 64-year-old Jose Luis Gonzalez was last seen Tuesday afternoon when he left his home in Tampa to go to Lincoln Land car dealership in Clearwater. 
Gonzalez is a double leg amputee who is diabetic and takes insulin. 
HCSO says he called his wife at 3:00 p.m. and told her he was lost and not feeling well. 
The last contact with Gonzalez was at 8:15 p.m. when his wife received a call from his cell phone, but only heard breathing and tapping noises. 
Gonzalez was traveling in a tan 2008 Chevrolet van that is wheelchair accessible, with tag number Z6LAH. 
Gonzalez is described as a 6 foot, 1 inch tall Hispanic male weighing 210 pounds. He is bald with brown eyes, no facial hair, and is a double leg amputee. He was last seen wearing a gray t-shirt and gray shorts. 
Anyone with information about Gonzalez' whereabouts is asked to contact the Hillsborough County Sheriff's Office at 813-247-8200.