Missing St. Pete mom, baby found safe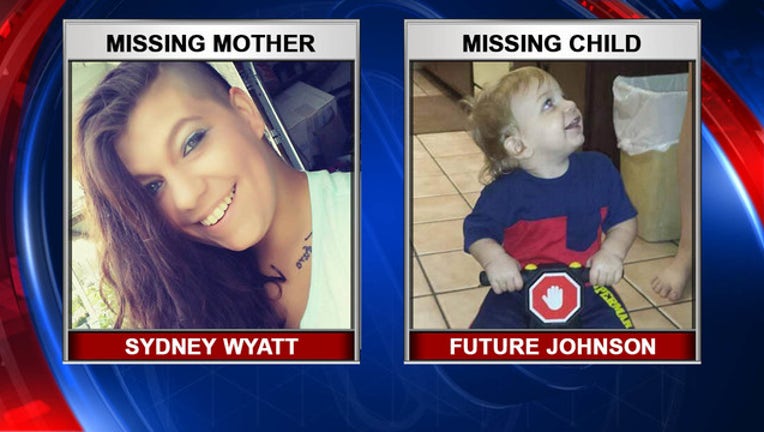 article
ST. PETERSBURG (FOX 13) - A missing St. Pete mom and her 1-year-old son have been found safe, one day after a missing child alert was issued.
Thursday afternoon, investigators were seen leaving the home where 28-year-old Sydney Wyatt lives with her 1-year-old son, Future Johnson. Police had been looking for the young mother and her son since 4 a.m. Thursday when the vehicle they had borrowed was located in Pinellas Park.
Police say it appeared they left the home together in the white car. A neighbor, who asked not to be identified, watched them drive off.
"Not unusual, except she wouldn't let the other kids go with her," the neighbor told FOX 13.
Neither she nor the little boy had been heard from since.
Police say around 4 a.m. the car was found, abandoned 15 minutes away near 118th Avenue and U.S. 19 in Pinellas Park.
"We're concerned, the way the vehicle was abandoned. It leaves cause for concern," said police spokesperson Sandra Bentil.
The Florida Department of Law Enforcement issued a missing child alert Thursday evening.  This morning, police said the pair had been found safe at a local hotel.
Police say they are still investigating, along with DCF.
No other details were released.