Mom and son rescue baby deer stuck in Lakewood Ranch fence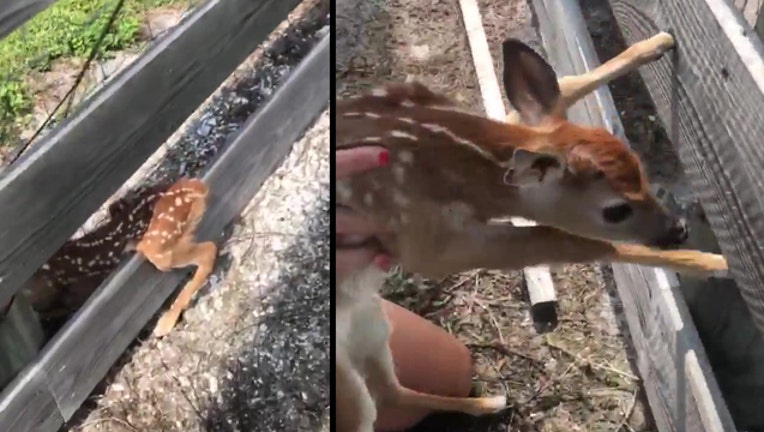 LAKEWOOD RANCH, Fla. (FOX 13) - A mom and her son came to the rescue of a baby deer in Lakewood Ranch.
Jessica Rose and her 11-year-old son Kollin were driving in the area on Wednesday when they spotted the fawn's legs sticking out through the bottom of a fence.
They pulled over to the side of the road in order to free the young deer, who had gotten stuck between the metal wires.
Kollin recorded video of the rescue on a cell phone as his mom pulled the deer from the fence.
"It's OK, easy buddy," Jessica could be heard saying as the fawn struggled with its head stuck in the links.
They then carried the fawn a few feet away to set it free, where it quickly galloped away.