Mom creates special letters from Santa to make holiday easier for working parents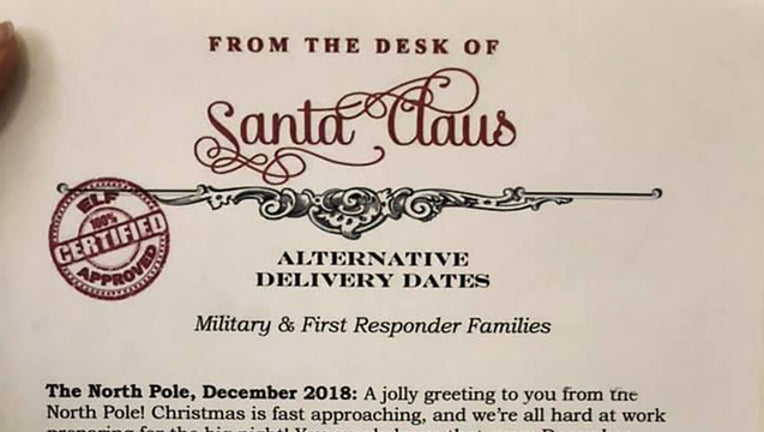 (STORYFUL) - A mother from Suffolk, Virginia, has come up with a perfect solution for families of parents who work in the military or as first responders, and who may miss out on Christmas Day at home.
On December 11, Stephanie Lynn shared a letter she drafted from Santa Claus, in which Kris Kringle himself lets children know that "special deliveries" can be arranged for children whose parents might be away or at work on the big day.
"Christmas isn't about a box on a calendar, but the feeling we keep in our hearts," the letter notes.
Lynn shared additional letters for families of medical professionals, divorced parents, and pilots and flight crew. Her post had over 53,000 shares at the time of writing.