Mote gets $2-million to target red tide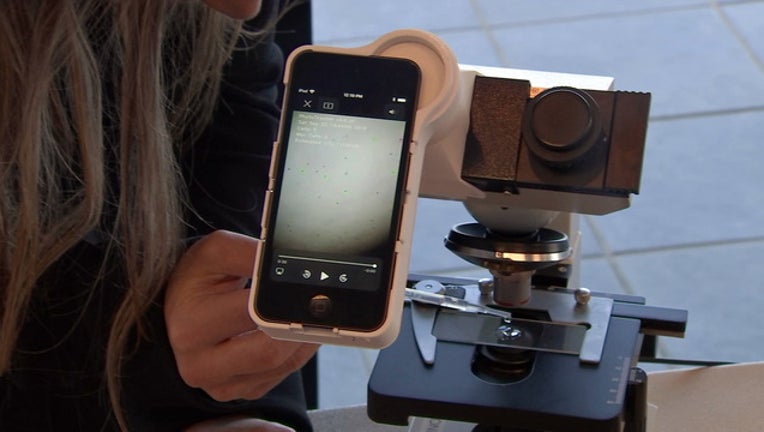 SARASOTA (FOX 13) - Recreational fisherman Joe Krzykwa knows the routine by now: Don't start fishing until you can tell whether red tide is in the area.
"You just have to pick the place you are going to fish, because every day, depending on where the tides are carrying it, is where the fish are going to be or not going to be," he said.
Monday, he was on the south side of the Sunshine Skyway, 30 miles from where the state announced $2.2 million to help Mote Marine Laboratory not just predict an outbreak, but to stop future ones.
"We have been focused on monitoring, and that monitoring has gone up and down with budget cuts," said Dr. Tracy Fanara, a program manager in their environmental health department. "We haven't had this consistent stream of data to answer questions that need to be answered."
The funding will go towards clay and ozone testing that Mote says has successfully cleaned water samples.  
The biggest challenge is finding something that kills red tide, and only red tide.
"It's extremely easy to kill red tide," said Dr. Michael Corsby, the executive director of Mote. "Let's get a bunch of Clorox and dump it into the ocean. Right? No, you can't do that, because it will kill other things."
With so much on the line -- livelihoods, recreation, the environment -- the question that so many have is "when?"
When will the money being spent make a noticeable difference?
"That's a fair question," said Eric Sutton, the commissioner of Florida Fish and Wildlife. "To be fair back, we will have to wait and let the science dictate that."
The hope is testing can be at full bloom in the next six months. That may not be soon enough to stop this outbreak, but could lessen the impact of the next one.
"We really have to make sure these technologies are targeted for the organism and the toxin," said Crosby. "Remember, red tide produces toxin, and when you kill it, it breaks up and a toxin comes out as well."
LINK: More FOX 13 red tide coverage
Sen. Marco Rubio's office announced that a third red tide recovery center will be opened in the Tampa Bay area.
The center in St. Petersburg will be opened by the Small Business Administration starting at 11 a.m. on Tuesday to help any businesses that have been impacted by red tide.
Red tide recovery center locations:
Pinellas County
Epicenter
13805 58th Street, North, Suite 2-200
Clearwater, FL 33760
Opens Tuesday, Sept. 25 at 11 AM
Mon–Fri 9:00 AM-6:00 PM
Sat 10:00 AM-2:00 PM
Manatee County
Manatee County Library
Island Branch
5701 Marina Drive
Holmes Beach, Florida 34217
Mon-Fri 9:00 AM-6:00 PM
Sat 10:00 AM -2:00 PM
Sarasota County
Bae Ridge Park
4430 South Lockwood Road
Sarasota, Florida 34231
Mon-Fri 9:00 AM-6:00 PM
Sat 10:00 AM -2:00 PM