Mother of victim in deadly Tampa crash asks judge for leniency in sentencing driver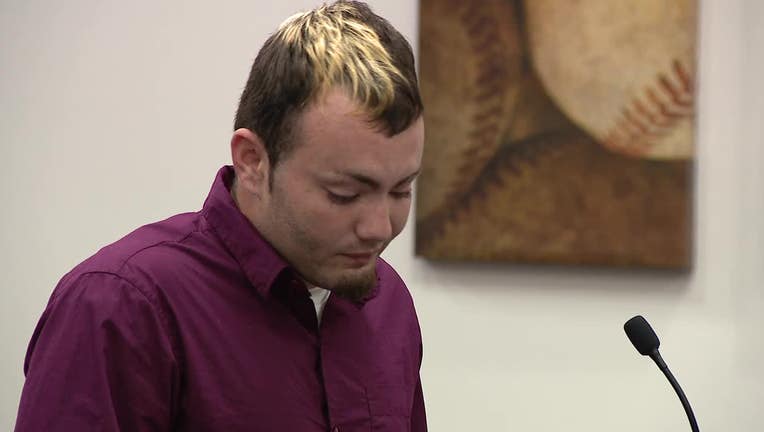 article
TAMPA, Fla. - A Tampa man was facing up to 15 years in prison after initially being accused of driving drunk during a crash that killed his girlfriend back in 2020. Instead, the judge decided he deserved a second chance, partially thanks to calls for mercy from the victim's mother.
Back in October 2020, 23-year-old James Whatley was driving his 20-year-old girlfriend, Kaylee Huse, home from a car show in Tampa when he slammed into the back of a flatbed truck. 
Huse was killed instantly. Whatley was arrested on suspicion of DUI and charged with manslaughter.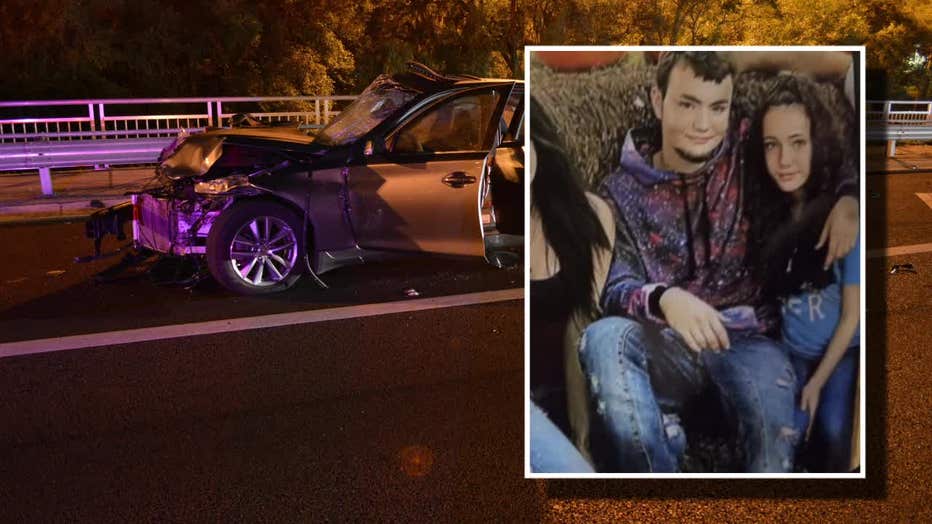 Crash scene photo of James Whatley's Infinity, photo of Whatley with girlfriend Kaylee Huse
But, according to Whatley's attorney, investigators took a blood sample which showed he was not intoxicated.
Still, Whatley faced a charge of vehicular manslaughter.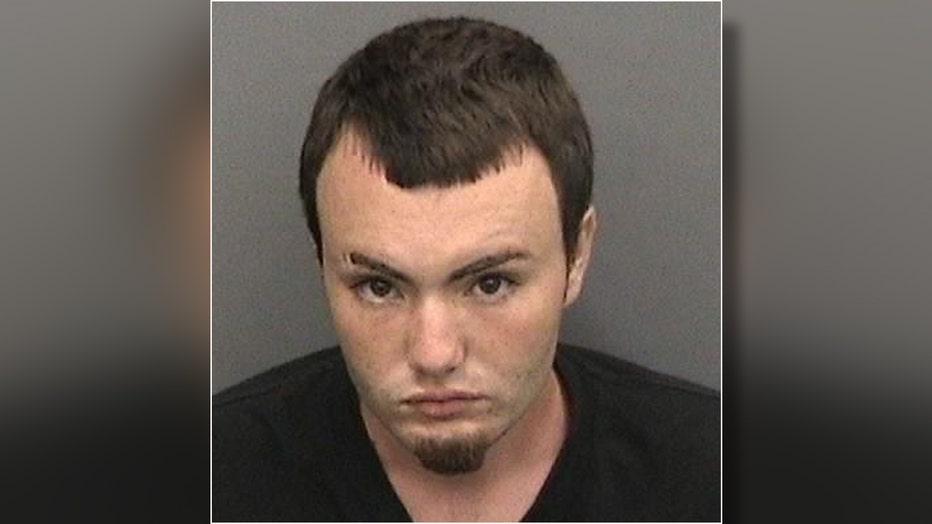 James Whatley booking photo, 2020. Courtesy: Hillsborough County Sheriff's Office
PREVIOUS: Tampa man arrested for DUI manslaughter following crash that killed 20-year-old passenger, FHP says
Prosecutors were prepared to argue in court that, instead of slowing down as he approached the intersection of Dr. Martin Luther King, Jr. Blvd. near Interstate 75, Whatley sped up. They said his Infinity Q50 reached speeds exceeding 100 miles per hour.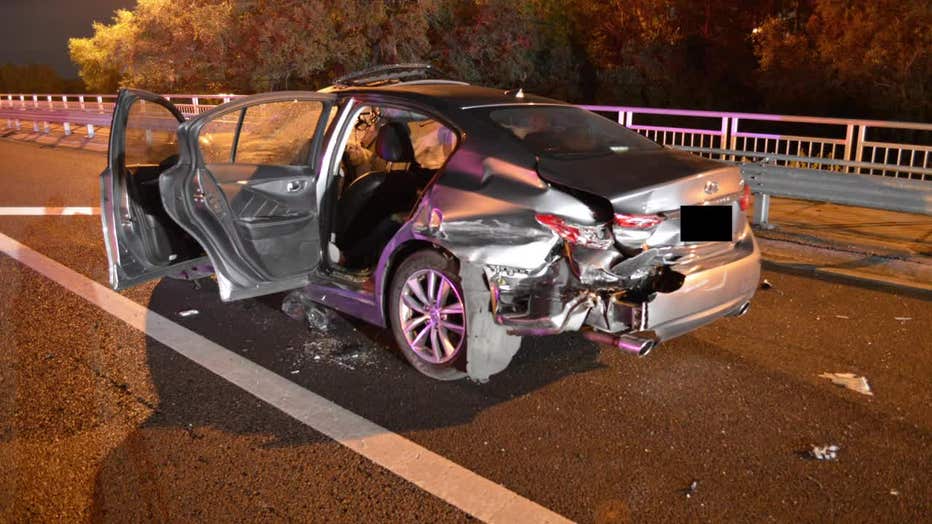 Crash scene photo of James Whatley's Infinity
Whatley and his attorneys decided to skip the trial and entered an open plea of guilt. They left his fate in the hands of Tampa Judge Robin Fuson. 
RELATED: Tampa Alcohol Coalition reminds people to drive safely following several fatal DUI crashes
Before the judge made his decision, he heard from several people who said Whatley deserved mercy, including the mother of Kaylee Huse.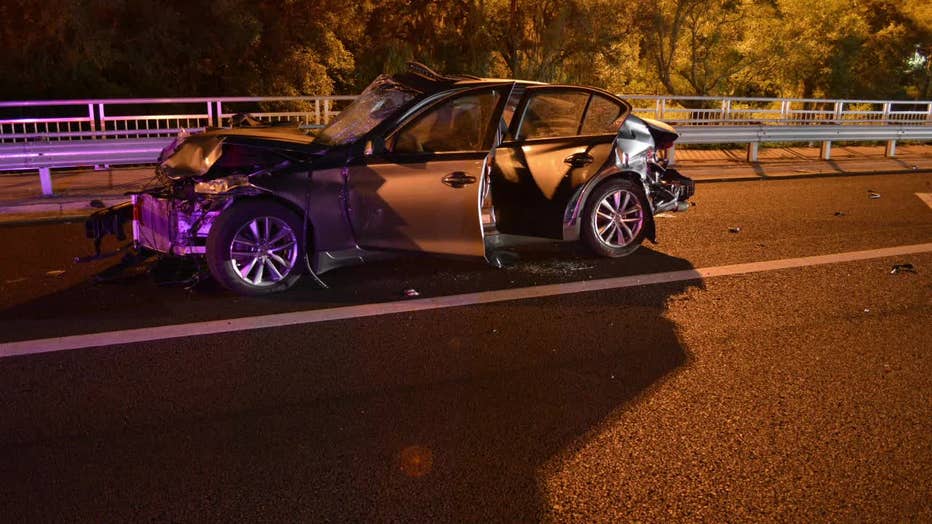 Crash scene photo of James Whatley's Infinity
Whatley's attorney, Brian Gonzalez, told the judge his client is still emotionally broken from losing Kaylee. The couple had been together five years before the deadly crash. 
"James lost someone very dear to him in this accident," said Gonzalez. 
Whatley also addressed the court, appearing to show remorse for what happened.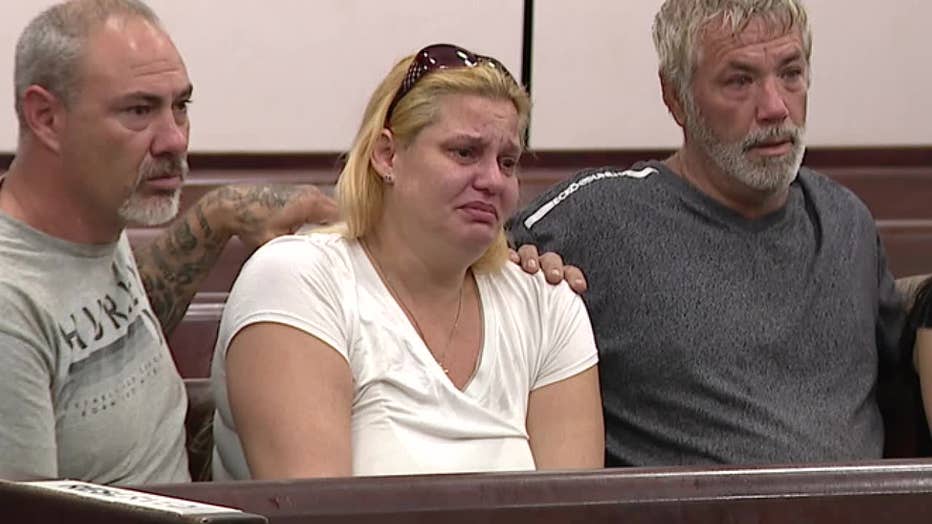 Family of Kaylee Huse during sentencing
"I just want to tell everybody that was involved, my family, her family, sorry. That's it," he said. 
Finally, Kaylee's mother asked the judge for leniency, and asked if she could give Whatley a hug goodbye. 
Judge Fuson said he couldn't allow the hug, but he did give Whatley a second chance. 
Whatley faced up to 15 years for the vehicular manslaughter charge, but was sent to jail for three years, plus seven years of probation. 
"In this case, there was no ill will or intentions it was a terrible accident," explained Fuson. 
Whatley thanked the court as he was escorted out.