Pinellas Park police search for driver who crashed into church; 1 motorcyclist killed
PINELLAS PARK, Fla. - Pinellas Park police are investigating a crash into a church that left one person dead. They are still searching for the driver who fled after slamming into the building.
The crash occurred early Thursday morning at Our Lady of Good Hope, along 62nd Avenue North. A motorcycle and a vehicle collided, and then the car, a red Chevrolet Camaro, crashed into the church, officials said. 
There was no one inside the church when the crash occurred.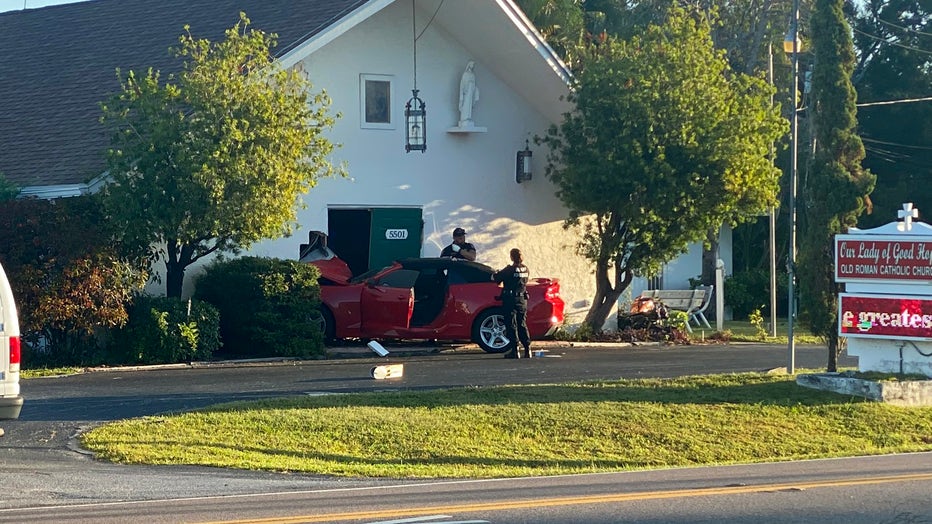 Police said when officers arrived on scene there was a man and woman – who were both on the motorcycle – with life-threatening injuries. They were taken to a hospital where the female passed away. 
The man was listed in critical condition as of Thursday morning. 
"My reaction is: No words.  You don't expect something like this to happen," said Father Glen Miniak of Our Lady of Good Hope.
Officials said the Camaro was a rental vehicle. The driver fled before officers arrived, according to the police department. 
After a tow truck pulled the car from the scene, the full extent of the damage to the church was evident. Father Glen Miniak is calling on the driver to do the right thing.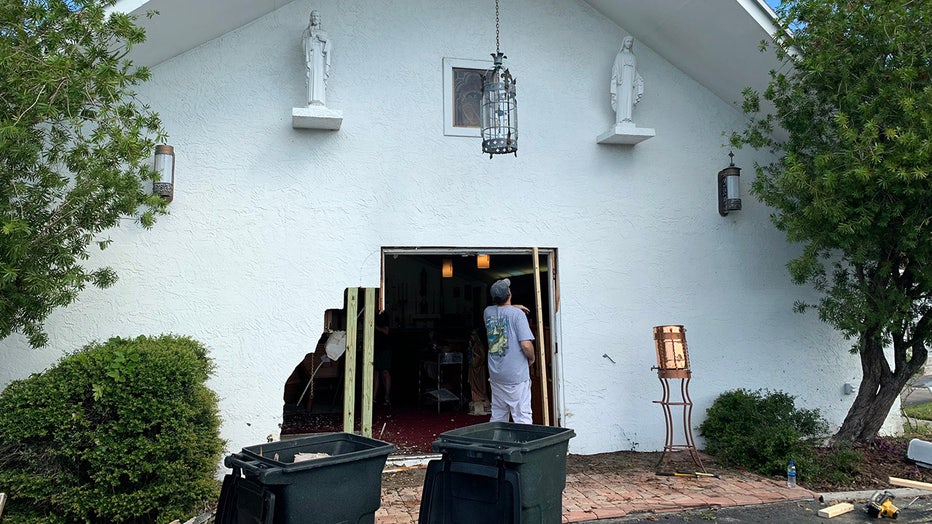 "If you've had faith in your life, maybe it's time to get back to your faith. Life is short; it could've been you that died in that accident," he said. 
The church does still plan to hold mass this Sunday.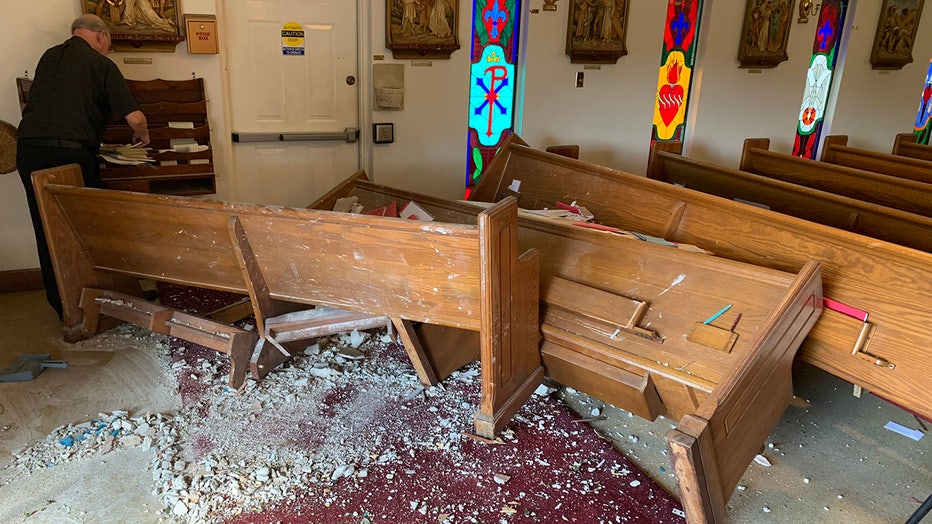 "Thank God it is not worse and that it can be repaired and we can go forward," Miniak added.
Anyone with information is asked to call Crime Stoppers at 1-800-973-8477 or the Pinellas Park Police Department at 727-369-7864.