Mugshot shows what happened when man allegedly tried to carjack three football players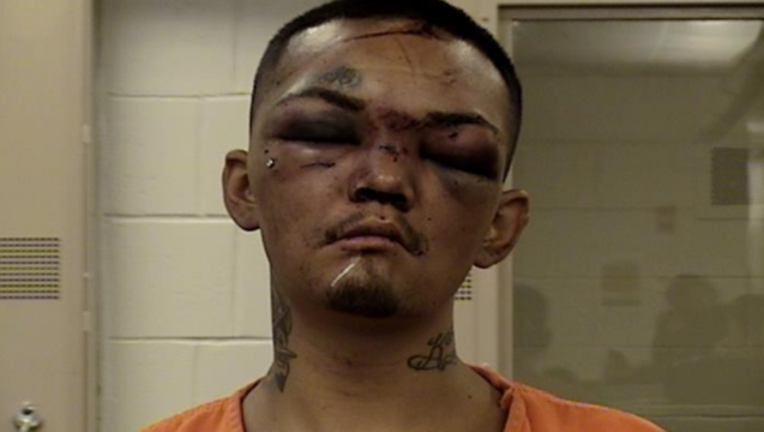 article
FOX NEWS - Police arrested a suspected carjacker in Albuquerque who got a bloody beatdown during an apparent attempt to rob three football players fresh from practice.
Angelo Drew Martinez, 20, asked for a ride from the players around the Loma Linda Community Center football field the night of August 11, then pulled a gun on them and tried to carjack them, police said.
At the field, Martinez was "acting sketchy as if he was trying to get in," said one of the players.
They agreed to give him a ride but said Martinez kept changing his mind about his destination.
At a stop in front of a house in Albuquerque, Martinez allegedly pulled out a gun and ordered them out of the car.
The players complied, but when they reportedly saw Martinez fumble with the gun, one of the players got back in the car and punched him in the face.
The rest of the players joined in the brawl, restraining Martinez until police arrived at the scene.
Authorities said the gun wasn't real, but Martinez also was carrying a knife and a note reading: "Give me the keys to your wip (car) and a nobody get heart. I know where you live so don't make me kill."