Multiple counties open cold weather shelters Sunday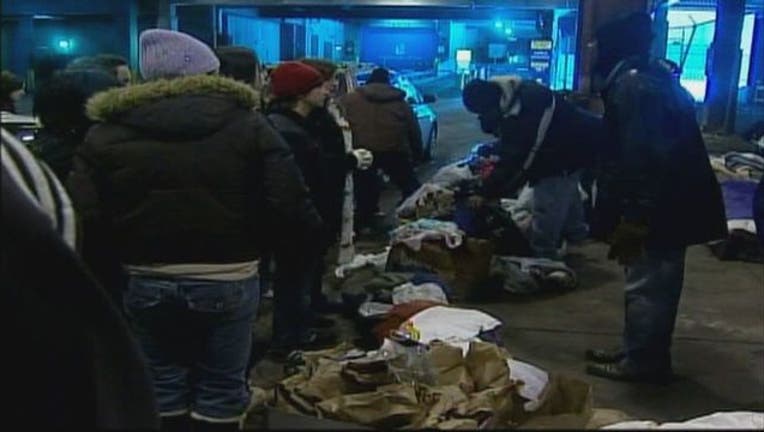 TAMPA (FOX 13) - Temperatures are expected to dip once again Sunday night, so multiple counties are opening cold weather shelters for anyone who will not have adequate heat overnight.
Hillsborough County:
Shelters in Hillsborough County are also accepting donations, such as hats, gloves, scarves, socks, blankets, disinfectant wipes and spray, toothbrushes, toothpaste, deodorant, disposable cups, coffee, creamer, paper plates, paper towels, plastic utensils, and sugar.
The lower-than-normal temperatures combined with strong winds could produce dangerous wind chills. Residents who must be outside overnight or during the early morning hours are encouraged to dress in several warm layers, and limit skin exposure to the wind.
Shelter locations are listed below:
Jackson Springs Recreation Center, 8620 Jackson Springs Road in Town 'N Country
-Opens at 6 p.m. for individuals and families
-(813) 554-5004
Wimauma Senior Center, 5714 North St. in Wimauma
-Opens at 6 p.m. for individuals and families
-(813) 671-7672
Brandon Community Center, 510 E. Sadie St. in Brandon
-Opens at 6 p.m. for individuals and families
-(813) 635-8179
Metropolitan Ministries, 2106 N. Florida Ave. in Tampa
-This location is where families go for motel vouchers before 5 p.m.
-After hours phone: (813) 209-1077
Salvation Army, 1514 N. Florida Ave. in Tampa
-Open now for adults
-After hours phone: (813) 221-4440
Anyone who needs transportation to a cold weather shelter should call (813) 272-7272 between 5:30 and 8 p.m. to arrange a ride. Officials recommend calling for a ride only if you are stranded in the cold weather, or live in a home without adequate heat and are physically unable to get to a shelter.
Pasco County:
Cold weather Shelters will be open Sunday, January 8, 2017 at 6:00 p.m. The shelters will close at 7 a.m. the following day.
-The following shelters will be open:
*Individuals Only - Men and Women:
Joining Hands Missions
3333 US Hwy 19 North,  Suite 1,
Holiday, Florida
Phone: 727-215-8084
*For Families Only: Contact United Way 2-1-1
A front will move through the Pasco County area over the weekend with strong winds, isolated rainfall and temperatures falling into the mid to low 30's. These conditions will continue through Monday morning and then begin a warming trend.
These low temperatures and wind chills are dangerous to anyone who will be outside for a long period of time. Children, the elderly, and pets are especially vulnerable to the cold and extra care should be taken to protect them. Make sure to bundle up and dress in layers to keep as warm as possible!
Sarasota County:
Sarasota County has coordinated with the Salvation Army and faith-based partners to provide cold weather sheltering for those in need. The following shelters will be open Sunday:
North County
Salvation Army - Center of Hope, 1400 Tenth St., Sarasota.
The Salvation Army's front porch opens at 4 p.m., with intake expected to begin at 6:30 p.m.; the front porch will re-open at 4:30 a.m. and remain open until 5 a.m., when the welcome center opens.
South County
Grace United Methodist Church, 400 East Field Ave., Venice, will open at 4:30 p.m.
The National Weather Service is forecasting highs in the mid-50s with wind chill values as low as 36 early Sunday in the Sarasota County area, plus wind gusts as high as 23 mph. Temperatures are expected to drop to around 41 degrees Sunday night, with winds as high as 20 mph.