Neighborhood gives widow a holiday surprise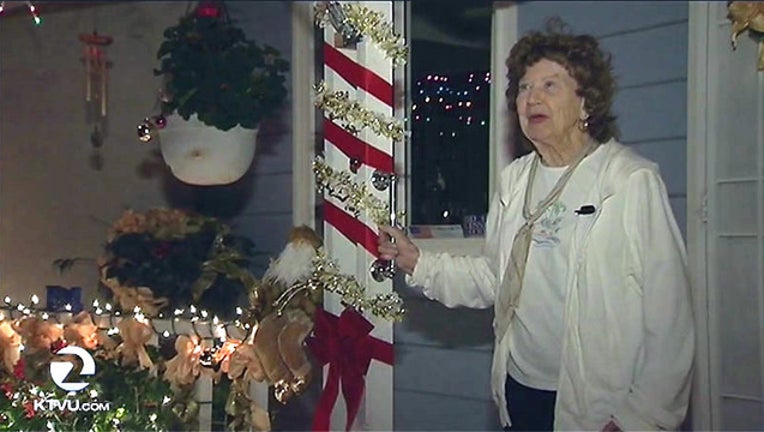 article
SAN LORENZO, Calif. (KTVU) - For the first time since her husband passed away five years ago, Natalie Conkel recently put up Christmas decorations.
She bought an outdoor projector that showered her house with green and red lights. A week later the light was gone, stolen by thieves.
But her neighbors on weren't about to sit back and do nothing.  A call went out to the neighborhood on social media to not only replace the light, but make Conkel's house really sparkle.
"Everyone wanted to do something to get her Christmas spirit back," said neighbor Leslie Lewis.
Lewis led the charge to decorate Conkel's house.  She collected donations and decorations and coordinated with Conkel's son to make sure it would be a surprise.
While the mother and son were out to dinner, neighbors gathered to work their holiday magic.  They secretly strung colorful lights, put glittering gold and red ornaments in the shrubbery and hung a homemade wreath on the front door.
"We've been like little elves, decorating everything and now we're just waiting for them to come home," said Debi Rico.
Soon Conkel arrived to see her house aglow.
"This is wonderful.  I mean, really, really shocked and very grateful and very thankful to have such wonderful neighbors," she said.
VIDEO: Watch the big reveal
As she stood on her porch, looking at the tinsel and candy cane lights, Conkel said she once again believed in the holiday spirit.
"Now I can celebrate Christmas.  Now it will be much better," she added.
The neighbors also gave Conkel $300 towards her electric bill.