New Port Richey man arrested for driving through crime scene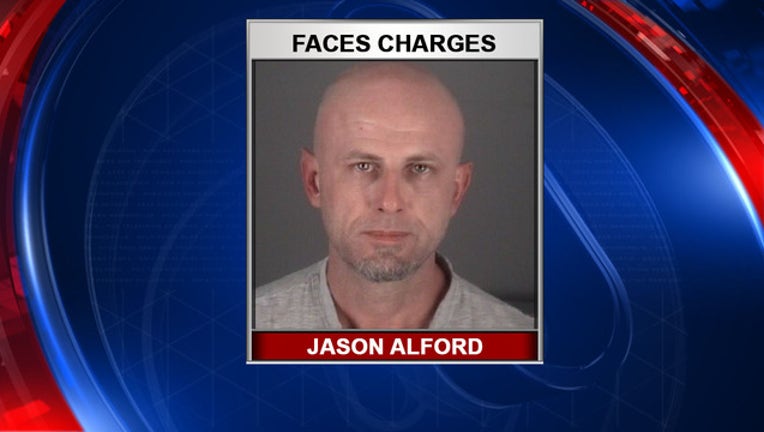 article
NEW PORT RICHEY (FOX 13) - A man was arrested for taking his car for a ride through the scene of a death investigation, deputies said.
Pasco County deputies said they arrested Jason Alford, 43, on Saturday. Around 5:45 p.m. deputies and detectives were on Mary Ann Drive in New Port Richey investigating the suspicious death of a homeless man named Gregory Howe, 23.
The street, they say, was blocked off with yellow crime scene tape when Alford drove his vehicle through the north side of the crime scene heading south with the vehicle. At that point, deputies told him to stop, but he continued accelerating his vehicle, nearly hitting deputies along his way.
Alford then exited the south part of the crime scene and headed south on Wiggins Drive. He stopped at his home at 5023 queen Palm Drive, which was half a mile away. A sergeant who followed him told him to stop after Alford exited his vehicle, and told him to get on the ground.
Instead, deputies said Alford tried to enter his home, but was tased at his front door, and arrested.
A press release does not mention Alford is directly connected to the death investigation. Deputies said he was convicted five times of driving with a suspended license. He was arrested for aggravated assault with a deadly weapon on law enforcement, resisting without violence and a felony charge for driving with a suspended license.
Pasco County Sheriff's Office is expected to release two videos in relation to Alford arrest during a Tuesday morning press conference.