New screening program may help reduce ovarian cancer deaths, study finds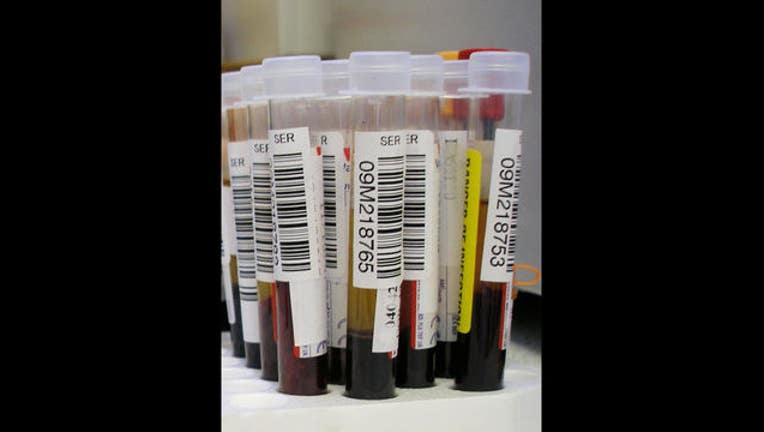 article
Ovarian cancer has one of the lowest relative survival rates five years after diagnosis, but a study published by British researchers suggests a new blood test screening program may aid in earlier detection of the disease and reduce those deaths by about 20 percent.
The study, published Thursday in the Lancet, followed 200,000 post-menopausal women ages 50 to 74 for 14 years. About 1,280 women were diagnosed with ovarian cancer during that time, and about 650 had died of the disease by December 2014, when the trial ended.
Early results for the ongoing research suggested that those women who attended the new annual screening program for ovarian cancer were less likely to die compared to those who didn't take the blood test. According to a news release, study authors estimated that the test could help prevent about 15 ovarian cancer deaths for every 10,000 women who are screened annually for between seven to 11 years.
The test, called ROCA, detects changes in levels of a blood protein called CA125, a variable that is linked to ovarian cancer. Researchers said monitoring the ROCA test's changing levels over time offers a more precise reading of CA125 compared a one-off blood test that measures a fixed "cut-off" point for the protein.