New signs warning Hillsborough drivers about wildlife aim to better protect sandhill cranes
TAMPA, Fla. - You may notice signs around Hillsborough County, warning you to watch out for wildlife. Volunteers are trying to save the birds from getting hit by cars. 
"I couldn't wait to get on the phone and start calling everybody and telling them the signs are up. The signs are up," Suzy Buchanan, a volunteer with Raptor Center of Tampa Bay. 
Buchanan has been on a mission for the past year. She's hoping the signs will help drivers in the area to be more mindful of sharing the road with wildlife in the area. 
READ: Watch: Boaters get incredible front-row seat to humpback whale feeding frenzy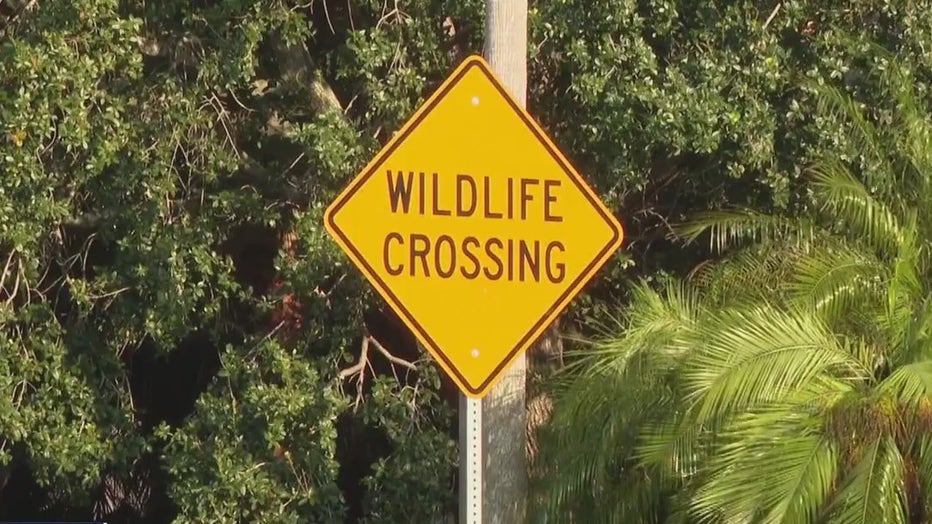 Her mission was to get these signs put up in areas across Hillsborough County, where Florida Sandhill Cranes are more prone to getting hit by cars. 
Buchanan said the Raptor Center of Tampa Bay gets calls at least once a week about sandhill cranes that need help – higher than most of the other animals thy rescue. 
They are a slow moving bird. They're very large. And people from other areas that are in this area don't realize that they can't just zip and fly off like a smaller bird would. So they just go barreling through and they get hit," Buchanan said. 
Buchanan said she worked with county officials to target nine spots where she has frequently responded to Sandhill crane rescues. That includes Covington Gardens in Apollo Beach, Parsons Avenue and Fairway Meadow Drive westbound west of Brant Tree Drive.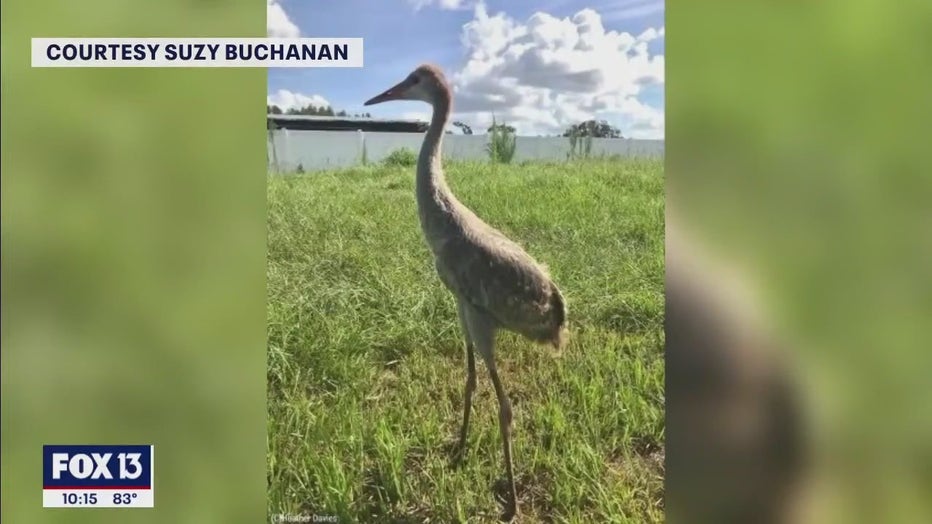 MORE: Flamingo found off St. Pete Beach after Hurricane Idalia released back into the wild
The signs were installed a few weeks ago, and she hopes drivers take note.
"Just be, you know, be on the lookout for your wildlife, because they're all around us. They have nowhere else to go," Buchanan said. "We've taken all of their land, and they have nowhere else to go. So just drive slow and pay attention."
Buchanan says she's also trying to get the signs on state owned roads across the area.