New York Gov. Cuomo: 'Lone wolf' attack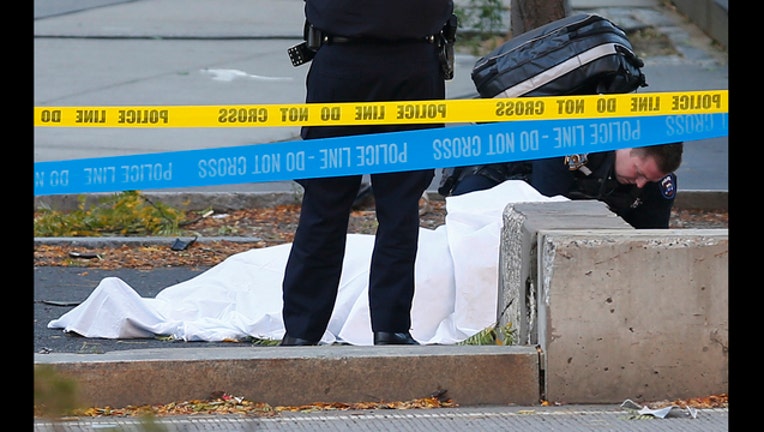 article
New York Gov. Cuomo says the vehicle driving on bike path in Lower Manhattan was a 'lone wolf' attack and there was no evidence it was part of a wider plot.
A man in a rented pickup truck drove onto a busy bicycle path near the World Trade Center memorial Tuesday, killing at least eight people and injuring several others in what the mayor called "a particularly cowardly act of terror."
The 29-year-old driver was shot by police after jumping out of the truck with what turned out to be a fake gun in each hand, officials said. He was taken into custody. His condition was not immediately disclosed.
New York Gov. Andrew Cuomo says investigators probing the deadly truck attack along a popular bike path near the World Trade Center have a note referencing the Islamic State.
Cuomo stressed Wednesday on "CBS This Morning" that the investigation is ongoing.
Law enforcers are working to determine what led the pickup truck driver to plow down people on the bike path on Tuesday afternoon. The driver is in critical condition after police shot him in the abdomen.
Cuomo calls the driver a "depraved coward," and says the attack "did not instill terror" among hardy New Yorkers.