Nik Wallenda's balance pole will be made out of LEGOs during LEGOLAND Florida high-wire walk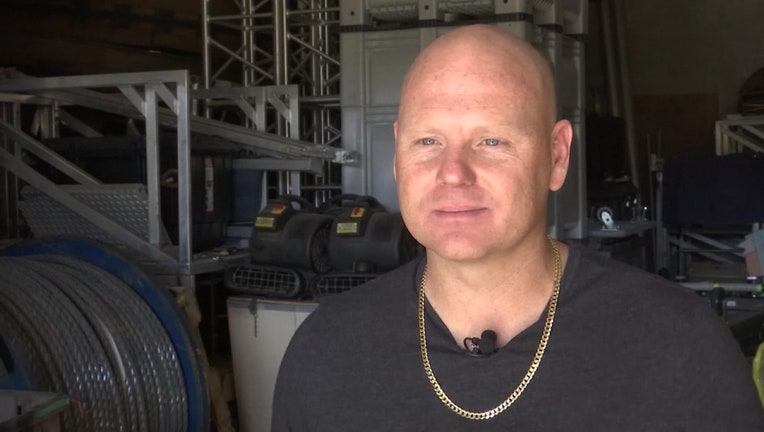 article
WINTER HAVEN, Fla. - On the heels of his adrenaline-pumping high-wire walk over a steaming volcano, Nik Wallenda announced his next stunt will take place at LEGOLAND Florida. 
On Friday, the world-renowned daredevil announced he will perform his next high-wire walk on April 16, starting at the new Pirate Island Hotel. Where the walk will end has not yet been determined. 
Also, he will carry a balance pole made of LEGOs.
"One of the exciting aspects of this walk is the fact that my balance pole is going to be built by the Lego team, the master model builders."
It may not seem as exciting as walking across a live volcano, but Wallenda said it is from where he stands.
"The reality is the danger, the risk, the excitement, is still the same," he told FOX 13. "My grandfather said, 'Life is on the wire. Everything else is just waiting.'"
The Sarasota man has a long history of death-defying challenges, including Wednesday night's volcano walk and his walk 25 stories up over Times Square last year.
There's not a Nik Wallenda LEGO character yet, but if there was, he's on board.
"I am hoping they would come out with one. It would be pretty amazing," Wallenda said.