Nike's futuristic self-lacing shoes to cost $720 a pair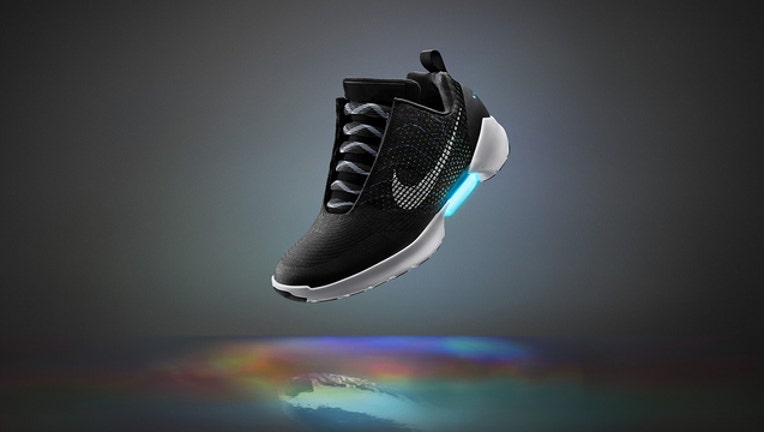 article
The future is here, and it's expensive. The Nike HyperAdapt 1.0 is the real-world version of the shoe the world has been waiting for since watching Back to the Future in the summer of 1985. 
The shoes are named for what Nike calls their latest technological breakthrough, adaptive lacing. They company says, "The shoe translates deep research in digital, electrical and mechanical engineering into a product designed for movement."
The Nike HyperAdapt 1.0 was first announced in March to great response, but finally on Monday Nike let us know how consumers can get their hands on a pair. 
Starting December 1, the Nike HyperAdapt shoe will be available at a retail price of $720.00. 
Interested customers must book an appointment to learn and try the shoes at the Nike Soho store and the NIKE+ ClubHouse in New York City. 
For those who don't live in New York, Nike says the shoes will be available at select stores across the nation in late December. At least that gives us some more time to save up and sell our first born so we can actually afford a pair.