Nine arrested after street racing event in Tampa Bass Pro Shops parking lot
TAMPA, Fla. - Nine drivers hit a major speed bump with the Hillsborough County Sheriff's Office after deputies announced their arrests Thursday in connection to a street racing event.
Deputies said they found out when the street racing would happen through social media, so they went undercover to see what was going on the night of January 9 in a Bass Pro Shops parking lot on Palm River Road in Tampa.
"We had heard about an upcoming event. So we had some deputies go undercover to this area and they were able to observe this large crowd coming together in exactly what you see in the video," said Amanda Granit, a spokesperson with the Hillsborough County Sheriff's Office.
HCSO released video taken at the event, and they said it shows part of a street racing event. At one point in the video, a car appears to lose control and go toward part of the crowd, but no one was hurt.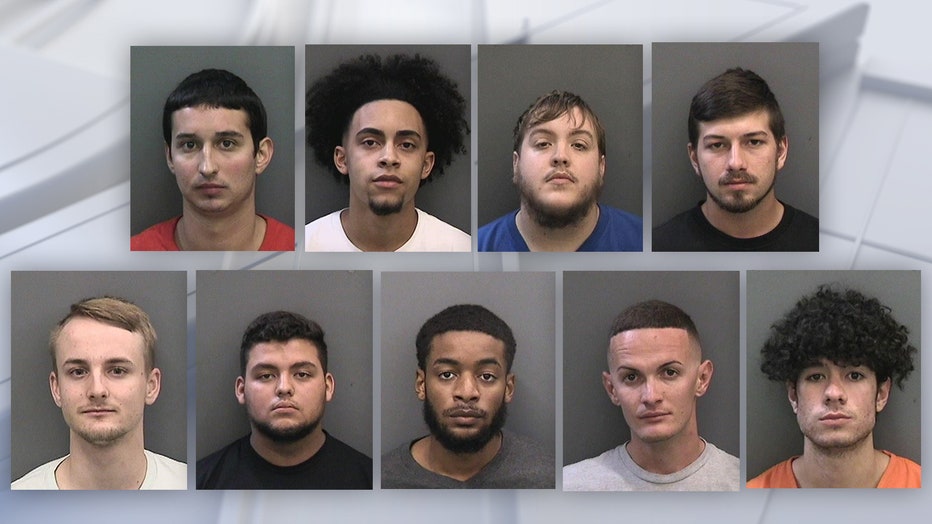 "That's dangerous for every single person standing around there. It only takes one wrong move for that car to go out of control and to hit a mass amount of people that are standing right there with their cellphones recording it thinking that they're having a good time," said Granit.
PREVIOUS: Law enforcement warns Super Bowl fans of increased scams, human trafficking
The sheriff's office said watching won't get you into trouble but driving will. The undercover deputies at one point saw enough, and the sheriff's office broke it up.
"Everybody kind of scattered, but our aviation was able to track some of the drivers who were doing those donuts and spins and stuff like that," said Granit.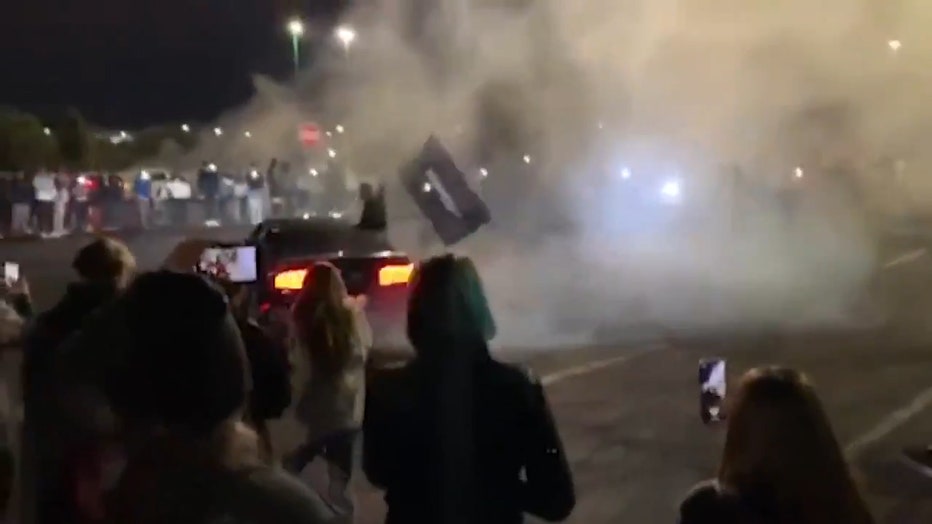 Deputies said they arrested nine men ranging from 18 to 26 years old, and all of them are charged with reckless driving. Part of the bigger picture is cracking down on aggressive driving overall, so law enforcement plans to keep watch.
"This is a world we live in where everything is put on social media. People invite each other to go to these events on social media. Well our deputies can see that too, and we'll be there," said Granit.
The Hillsborough County Sheriff's Office said more arrests are possible from the street racing event earlier this month. 
Deputies said they want anyone to call and report aggressive drivers when they see them, so they can check it out.
UPDATES: Get news alerts and updates in the free FOX 13 News app