North Port man wins $1M on scratch-off bought during Hermine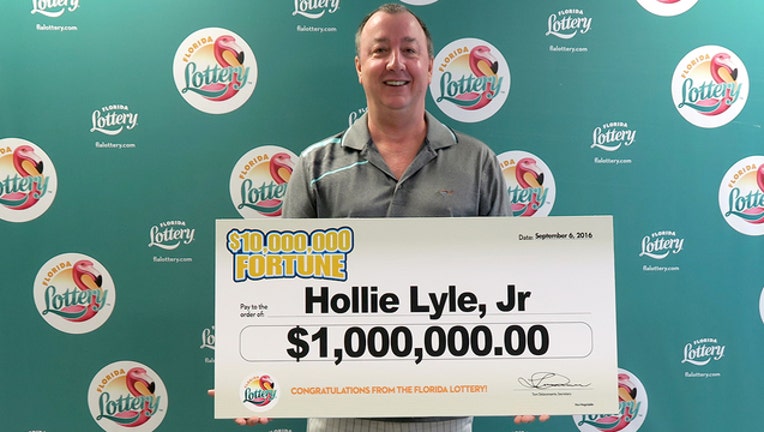 NORTH PORT (FOX 13) - A North Port man claimed his $1 million prize after buying a Florida Lottery scratch-off during Hurricane Hermine. 
Hollie Lyle, Jr., 56,  said he bought the scratch-off Friday during the storm. He never dreamed it would be the luckiest storm-prep purchase of his life.
"I was in complete shock; I'm still in shock. It's very surreal!" Lyle told lottery officials. "I'm going to keep working. I like what I do and I like who I work for, but I am going to take a couple of months off this spring so that my wife and I can hike the Appalachian Trail."
Lyle added it's a trip they have been planning for years.
Lyle chose to take a one-time, lump-sum payment of $792,000. He bought the winning $10,000,000 FORTUNE game ticket from Petro Shop on Clark Road in Sarasota.