Off-duty deputy saves child from drowning at water park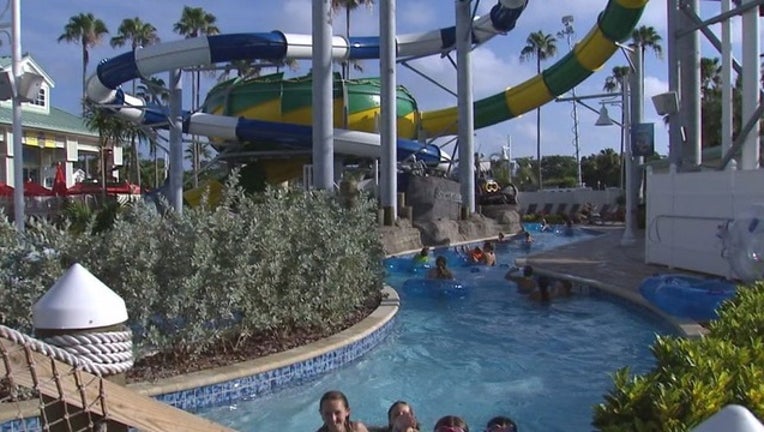 INDIAN ROCKS BEACH (FOX 13) - An off-duty detention deputy saved a 3-year-old from drowning on Saturday, authorities said.
The incident happened shortly before 5 p.m. at Splash Harbour Water Park on 2nd Street in Indian Rocks Beach.
According to the Pinellas County Sheriff's Office, Habib Hanze, a Hillsborough County detention deputy who was off-duty at the time, jumped into action when a child was found motionless under water in the lazy river.
Hanze pulled the unresponsive boy out of the water and immediately started CPR. He was able to successfully resuscitate the boy, who was identified as 3-year-old Michael Andrews.
"I was just hoping for him to open his eyes and be able to talk back to me and once I had his pulse I was so relieved I had tears coming out of my eyes after," said Hanze.
Andrews was taken to All Children's Hospital to be checked out. The boy's mother, 23-year-old Janesha Simmons, told deputies she lost sight of her son for six to seven minutes."I realized he had no pulse, foam coming out of his mouth, in that moment I realized I had to react quickly and training kicked in," said Hanze.

"It was a miracle, I guess. It just happened that I was able to help. I don't want to be claimed as a hero or anything but I'm glad I was able to help and it just happened to be right in front of me," said Hanze.