Officials: Kissimmee hotel fire set on purpose, person of interest sought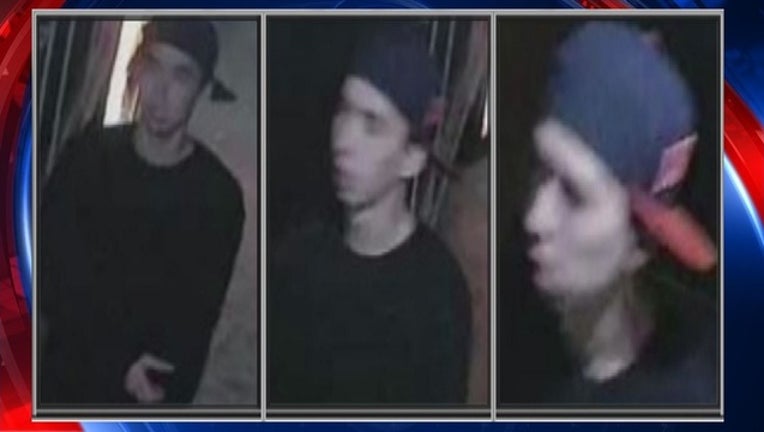 article
KISSIMMEE, Fla. (WOFL FOX 35) - The state fire marshal announced they're looking for a "person of interest" in the Unno Boutique Hotel fire, which they declared to be arson, Tuesday morning.
Investigators say they are searching for a white man in grey shorts with a black long-sleeved shirt and a blue-and-red baseball cap.
He was caught on hotel security footage around the time the fire started.
They are calling him a person of interest, not a suspect. Investigators say he may have valuable information regarding the incident.

Earlier Tuesday, they revealed the fire began when someone ignited mattresses piled against the hotel's outside wall, this past Friday. The burning bedding led to a raging fire, displacing 47 families over the holiday weekend.
"Someone had to walk up to them with an ignition device, a lighter, matches, something like that, and light the mattresses on fire," said Lt. Cynthia Campina, with the Florida Bureau of Fire & Arson Investigations.

Frustratingly, investigators say, any accelerant that might have been used to spread the flames would have been washed away as firefighters fought the blaze. They are interviewing tenants and reviewing surveillance footage as they try to answer two questions: What happened? And who did it?

"They're looking at state prison time," Lt. Campina said, "and it depends, because it's an occupied dwelling, probably close to 10 or 15 years."

Congressman-elect Darren Soto has been working to help the displaced families. He says he's confident that whoever did this will be caught.

"I have my faith in our local law enforcement and fire departments in Kissimmee and Osceola that they'll get to the bottom of this, but it just shows that even in a moment of crisis - something as tragic as an intentional fire – our community could come together."

The families have been given a free week's stay at other hotels while they await long-term aid, and hope for an arrest in the case.

"Disgusting," says Ricardo Rosado, a displaced tenant, "all them kids in that hotel. Words can't even describe how I feel about that. It's not right."

About half the residents will be able to retrieve belongings from rooms left intact. Red Cross and non-profits are helping those who lost everything.