Ohio man suspected in murder, rape of 13-month-old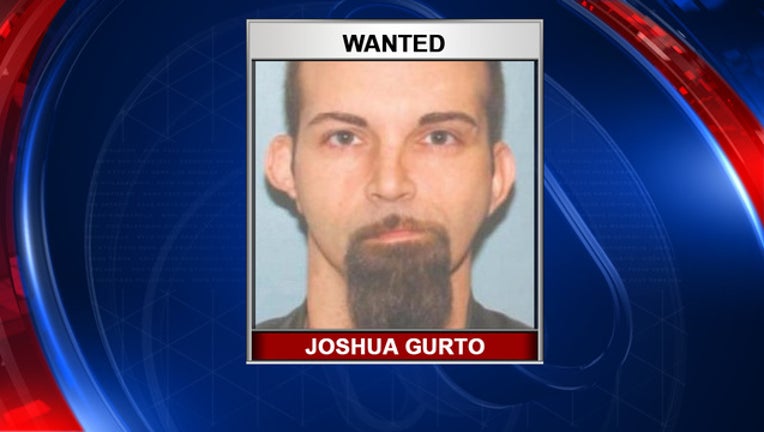 article
CONNEAUT, Ohio (FOX 13) - A nationwide search is underway for a man wanted for the murder and rape of a 13-month-old girl.
Sereniti Jazzlynn-Sky Blankenship was found dead on October 7. Authorities in Conneaut, Ohio filed charges against Joshua Dale Gurto, 37, who has not been found. He is believed to be the boyfriend of the baby's mother, according to the FOX affiliate in Cleveland.
    
The Northern Ohio Violent Fugitive Task Force is offering up to $5,000 for information that would lead to the capture of Gurto. He is wanted by the U.S. Marshals Service and the Conneaut Police Department.
Gurto is described as a white male, 5'10 feet tall, and weights 145 pounds, according to the U.S. Marshal's Service. Gurto has a deformed right ear and a misaligned jaw. Gurto has tattoos on his right forearm.
Anyone with information on Gurto's whereabouts is asked to contact the Northern Ohio Violent Fugitive Task Force at 1-866-4WANTED or Text keyword WANTED and tip to 84711. Tipsters can remain anonymous and reward money is available.