Olympian's kitesurfing dog found, returned by good Samaritan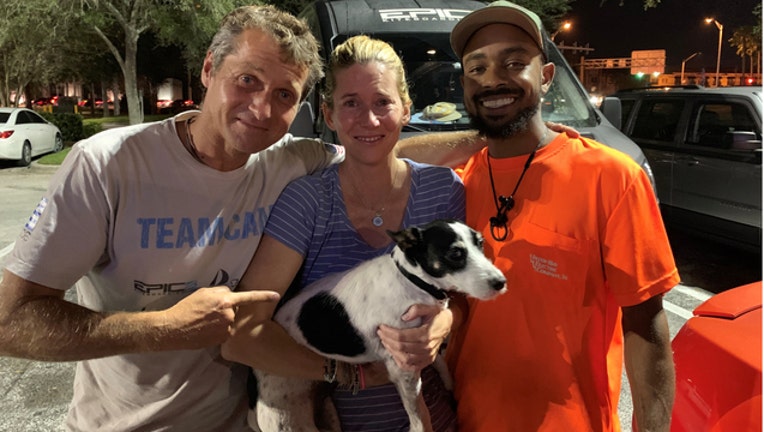 ST. PETERSBURG (FOX 13) - One day after FOX 13 News aired the story about an Olympic athlete's dog going missing from a St. Petersburg beach, a good Samaritan found and returned the pooch to its owner.
Kitesurfer Cameron Maranenides was attending a competition near the Sunshine Skyway Bridge last weekend when his beloved Jack Russell terrier went missing. 
A friend thought he saw a man drive off with the dog, named Zeus.
More than just a family dog, Maranenides said Zeus is trained to kiteboard and has been featured in magazines and TV shows multiple times.
St. Pete police were looking into the case, but meanwhile, a good Samaritan, who saw Zeus on the news, actually spotted the dog in a park.
The man who spotted the dog told Maranenides' father, Dimitri he saw the dog and a man playing in a field, 
The man said he called Dimitri on the number given on the news report as he approached the other man and the dog. 
The man handed over the phone for Dimitri to ask for his dog back. The man who was playing with the dog agreed.
Dimitri was offering a $3,500 reward for Zeus' return. It was unclear if the man took the reward, but Dimitri, his wife, and the good Samaritan posed together for a photo with Zeus, who was clearly glad to be back with his family.