On this day in 1992, Hurricane Andrew made landfall in South Florida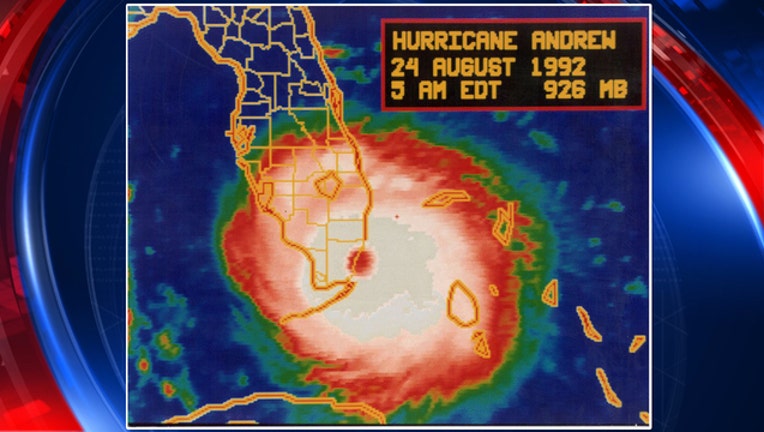 article
24 years ago, Hurricane Andrew made landfall in South Florida as a category 5 storm around 5 a.m. on Aug. 24, 1992.
The hurricane began as a tropical wave that moved off the coast of Africa and moved across the Atlantic. It became a hurricane on Aug. 22 and quickly grew to a Category 4, making landfall as a Category 5.
Sustained winds from Hurricane Andrew were 145 miles per hour with wind gusts of over 175 mph. The storm surge reached more than 14 feet and up to 17 feet in some areas.
The damage across South Florida, especially the town of Homestead, was catastrophic. More than 125,000 homes were destroyed or damaged in south Florida and more than 170,000 people were left homeless.
After passing over South Florida, Hurricane Andrew moved through the Gulf of Mexico as a Category 4 and made landfall again as a Category 3 storm in Louisiana, leaving behind a second path of destruction.
A total of 65 people lost their lives because of Hurricane Andrew.