One-hour suppers: Dr. BBQ's Pepper steak soup
TAMPA, Fla. - In this edition of Dr. BBQ's One-Hour Suppers, Chef Ray Lampe shows how to create a delicious, lightly spiced broth to pair with delicious ground beef. 
The below recipe makes six servings. 
It may be modified for vegetarian diets by substituting mushrooms for the ground beef and vegetable stock for chicken stock.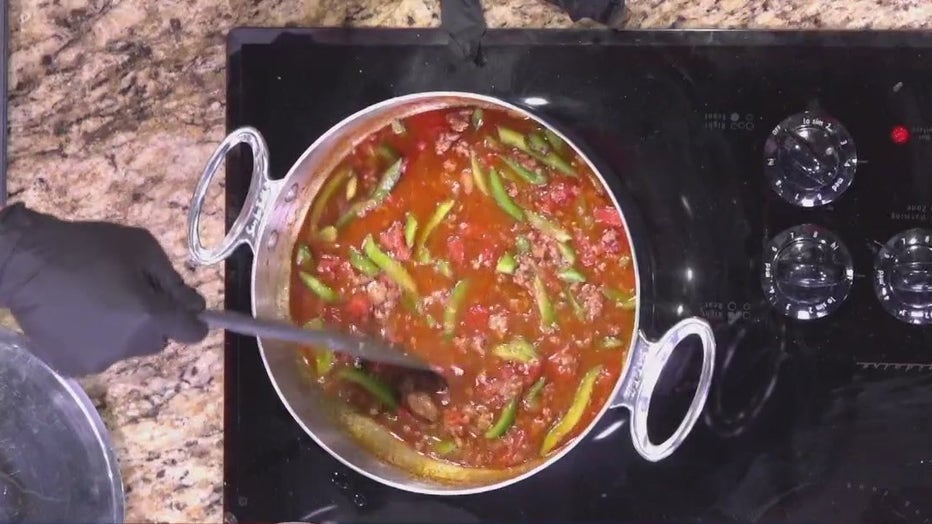 Pepper Steak Soup by Ray Lampe, Dr. BBQ
1 lb lean ground beef
1 medium onion, cut into small dice
2 cloves garlic, crushed
Salt and pepper
1 17oz can diced tomatoes
1 can tomato sauce
1 tablespoon soy sauce
1 teaspoon Worcestershire
3 to 4 cups chicken stock
2 medium bell peppers, cut into thin strips
3/4 cup Uncle Ben's Converted Rice
Instructions
Heat a Dutch oven over medium high heat. 
With your hands, break the ground beef up as you add it to the pot. Cook, continuing to break it up with a spoon or spatula for 2 to 3 minutes. 
Add the onion and garlic and season with salt and pepper. Continue cooking and stirring until the ground beef is fully cooked and the onion is soft. 
Add the tomatoes, tomato sauce, soy sauce and Worcestershire. Mix well. 
Add 3 cups of chicken stock and bring to a simmer. 
Add the peppers and rice and return to a simmer. 
Cover and cook for about 15 minutes until the rice is fully cooked and the peppers are tender. 
Add additional chicken broth to get the soup consistency that you like.