Orlando wants to host WWE Royal Rumble 2024
ORLANDO, Fla. - When it comes to hosting WWE's Royal Rumble in 2024, the City of Orlando wants to throw jump the top rope and into the ring to be the next host city.
The Orange County Board of Commissioners approved on Tuesday $850,000 to the Greater Orlando Sports Commission to be used as a bid fee to potentially host one of WWE's major pay-per-view livestream events next year. 
At its March meeting, the Tourist Development Tax Sports Incentive Committee said the event would be a significant economic driver for the area estimating it would bring in $28 million, generating 40,000 room nights booked at hotels.
The committee said the bed tax recovery was estimated to be $498,048, and that the overall return on investment would be 32x.
According to the presentation, if approved, the event would be held on Jan. 27, 2024, at Camping World Stadium. WWE has not announced dates for its 2024 event.
The 2023 event was held in San Antonio, Texas and, according to a WWE news release, was the highest-grossing and most-viewed Royal Rumble event in the entertainment company's history.
FOX 35 reached out to WWE for comment.
RELATED: Young wrestler has big dreams under tutelage of former WWE star Adrian Jaoude
For those in the wrestling circuit in Orlando, this is a big deal.
"WWE and Orlando have a great relationship. You will see quite often the Amway Center will host Raw or Smackdown. WWE has a performance center right here in Winter Park. Whenever they bring a major event like WrestleMania or in this case Royal Rumble, it brings millions of dollars into the local community," said Daniel Max Shaw, owner of Pro Wrestling Action.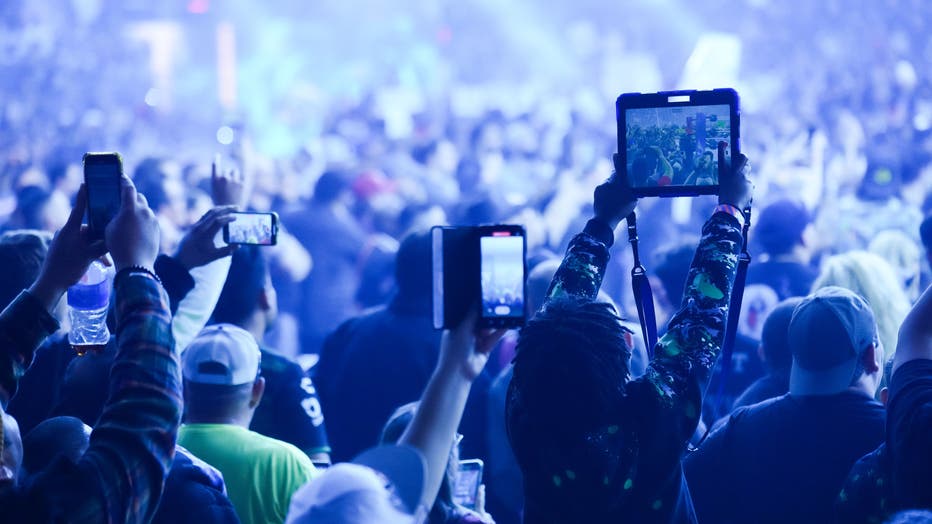 Fans look on during the WWE Royal Rumble at the Alamodome on January 28, 2023 in San Antonio, Texas. (Photo by Alex Bierens de Haan/Getty Images)
He said hosting that event would bring more exposure to Florida's wrestling community.
"Whenever WWE comes to town, particularly with a major event, a lot of pro wrestling companies, especially smaller ones like myself, independents, will come into the area, do shows, do events to bring in some new attention for all those international wrestling fans that descend upon Orlando to check out the Royal Rumble," he said.
Royal Rumble is one of WWE's five main events. Orlando last hosted Royal Rumble in 2016 at the Amway Center. 
WWE's WrestleMania was held in Orlando in 2008, 2017, and virtually in 2020 due to the ongoing COVID-19 pandemic.
"This is the Mecca of pro wrestling. You've got WWE's performance center. Their competitor offers those shows at Universal Studios. So this is really the place to come to become a pro wrestler," he said.
The Greater Orlando Sports Commission already submitted the bid to the WWE. They do not know when a decision will be made. If Orlando doesn't get the gig, the money used can be returned, officials said.