Out of control vehicle strikes hospital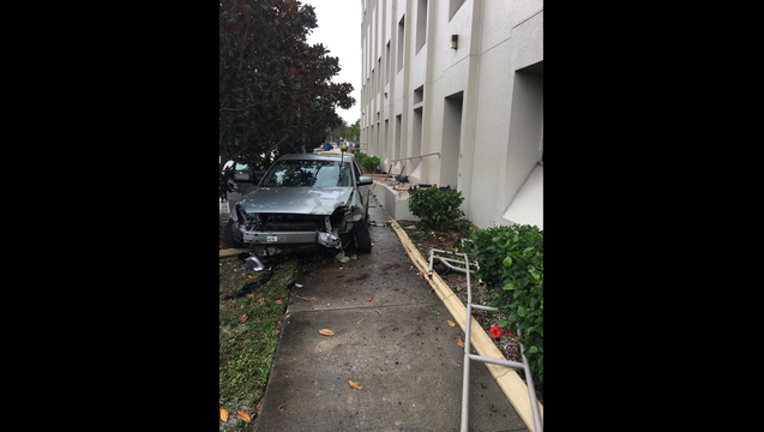 article
Venice - Venice Fire Department didn't have to go far to transport a driver involved in an accident at 540 The Rialto on Saturday.
That address is the Venice Hospital.
A middle aged male driver lost control of his vehicle and plowed through the landscaped median before striking the side of the structure.
Firefighters were able to remove the driver and take him inside the hospital's emergency room for further evaluation of his injuries.
No one else was in the car, and no one at the hospital was injured in the collision.
The cause of the accident is being investigated by the Venice Police Department.