Owner arrested after Chihuahua found dumped in trash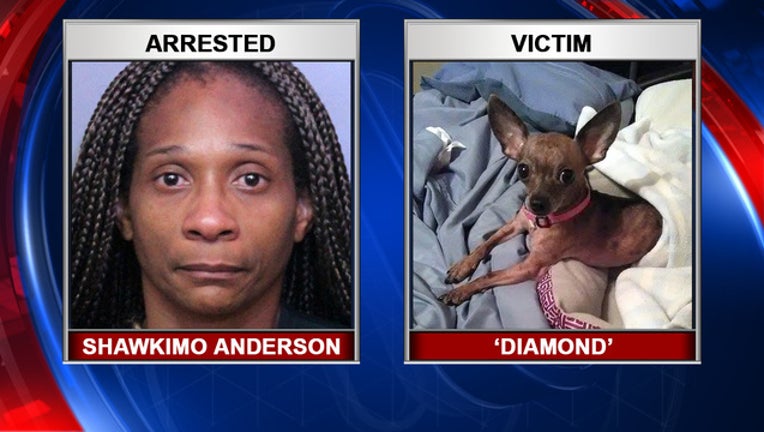 article
WINTER HAVEN (FOX 13) - After four years, deputies say, a Polk County woman decided she couldn't afford her Chihuahua anymore, so she threw the dog in the trash. 
According to the sheriff's office, it was back on Saturday morning when two people heard something that sounded like a dog in a dumpster along Mahogany Run in in Winter Haven.  One of them dove in and found a sealed trash bag – with a brindle-colored Chihuahua inside.
Animal Control agents discovered the dog had been microchipped, and the registration led back to Shawkimo Anderson.  When questioned, Anderson allegedly told deputies that she had given the dog – 'Diamond' – away to another woman two months ago.
However, they say she later changed her story.  According to deputies, Anderson admitted sealing the dog in the trash bag and tossing her in the dumpster – all because, after four years, she said she couldn't afford to care for the dog.
Anderson, 41, was charged with aggravated animal cruelty and has since been released from jail on a $1,000 bond.  She declined to comment when reached by a FOX 13 crew.
Diamond, meanwhile, later died. A necropsy will be done to determine the exact cause of death.
"I don't know how anyone could do this to a pet," Sheriff Grady Judd stated in a press release about the arrest. "This woman stuffed an innocent creature into a bag and left it to die when all she had to do was give it to someone or surrender it to Animal Control, no questions asked. Because of her selfish action, the dog has now passed away. I commend the people who did their best to try and save her."