Pack of wild hogs spotted on Texas college campus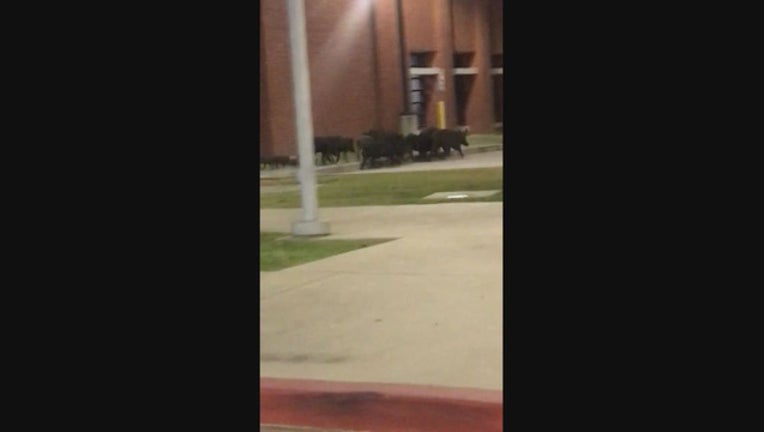 BEAUMONT, Texas (STORYFUL) - A Texas college student wasn't the only one out for a run on campus.
Thomas Lightfoot, a student at Lamar Institute of Technology in Beaumont, said he was headed to the on-campus track on Sunday night before he saw a group of wild hogs running across campus.
He grabbed his phone to capture video of all the hogs -- big and small -- scurrying together as a group. Lightfoot posted it on Facebook and wrote that he "almost got attacked by a pack of wild hogs."
A local wildlife deputy, Don Metts, told a local affiliate he was surprised to see more than a dozen wild hogs in an urban setting. He said they are likely looking for a new home.
There are more than a million wild hogs in Texas, where they are considered an invasive, damaging species, according to the Smithsonian.