Padi the dog reunited with owner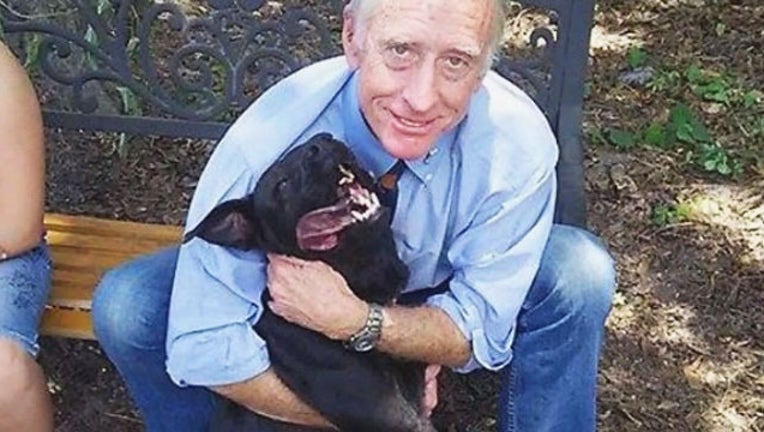 article
After two months of facing death, a dog that's gained thousands of Facebook fans was released from Manatee County Animal Services.
Padi, a 3-year-old black Labrador, was returned to his owner, Dr. Paul Gartenberg, late Friday night in Bradenton.
"The last 11 weeks, almost, have been a living nightmare," said Gartenberg. "I could live 100 years and never go through the same sequence of events that have happened with Padi."
On June 4, Padi bit a 4-year-old child on the ear at Gartenberg's Pet Clinic in Bradenton. The child's babysitter said the attack was unprovoked.
Under Florida law, a dog involved in a dangerous attack should immediately by put down.
Gartenberg fought the law, gaining national attention and more than 20,000 supporters on a "Free Padi" Facebook page. Dozens of supporter came to a Manatee County commissioners meeting on Tuesday to speak on Padi's good nature and urge commissioners to spare the dog's life.
"He's very friendly. He always says hello to everybody who walks around," said Juanita Peterson, a customer at the pet clinic who's used to Padi greeting her at the front door. "I'm very emotional. We love the dog. We love the doctor. It was like losing one of our own."
"The governor knows Padi. How likely is that? Two years ago, this dog was chained to a tree and nobody cared much about him. Now he's perhaps the most beloved dog in the state," said Gartenberg, speaking on Padi's new found fame.
A judge ruled on Friday Padi could be returned to Gartenberg, who drove home 7-hours from a vacation in the Keys to retrieve his dog. Animal control workers dropped Padi off at Gartenberg's home around 11:30 p.m. Friday.
Under the judge's ruling, Padi is restricted to only go home with Gartenberg or to his pet clinic. A "Beware of Dog" sign must go up at Gartenberg's home.
Padi must remain micro-chipped, he cannot be adapted to a new family, and he is not allowed to have contact with children unless at least one adult is present.
Gartenberg said it's unclear if the family of the child who was bitten will sue.
Attorney Charlie Britt, representing Gartenberg, is working on an appeal stating the seizure of Padi by Manatee County was unconstitutional. If a judge rules in favor, all charges could be dropped, according to Britt.