Palm Harbor man locked inside closed gym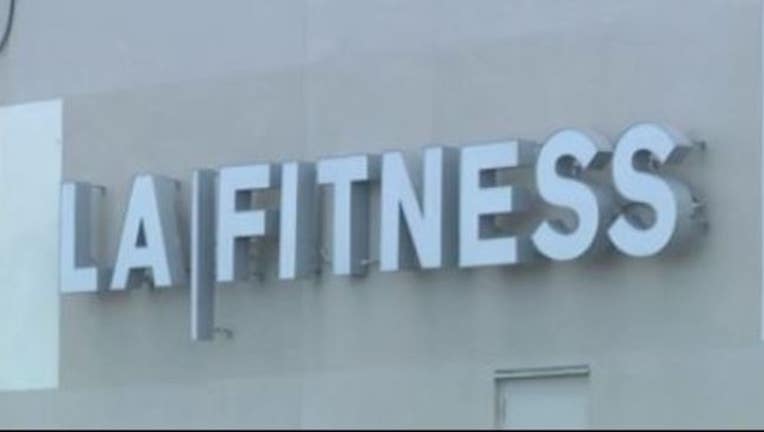 article
CLEARWATER (FOX 13) - While some fitness centers may try to lock customers into a contract, a Palm Harbor man says his gym literally locked him inside.
Nick Clayton posted a cellphone video on Facebook Saturday afternoon from inside the LA Fitness club at 2591 State Road 580 in Clearwater. He was the only person seen inside the dark, empty gym, saying the employees accidentally locked him inside when they closed at 5 p.m.
"I was floored. I thought, no. This isn't real. This can't be real life. This is one of those dreams you have," said Clayton.
After working out, Clayton went to sit in the sauna inside the men's locker room. He said he was there for approximately 15 minutes, but when he walked out, everyone was gone. He said no employees checked inside the sauna to make sure it was empty before closing.
"What gym closes at 5 pm? Most people have their headphones on, so they're not hearing the overhead announcements," said Clayton.
According to the LA Fitness website, the majority of clubs in Tampa Bay operate on an 8 a.m. to 8 p.m. weekend schedule, with the exception of a select few.
FOX 13 stopped by the LA Fitness where Clayton was locked in, but an employee identified as the head of membership said the company did not want to comment on the incident or standard procedure for closing the business.
"The first thing that flashed through my mind was, 'Oh God! Am I going to try to exit and have alarms go off? Are the police going to end up here? Am I going to be questioned because maybe I was hiding?'" said Clayton.
He called family members, who playfully laughed at his ordeal. Using his cellphone, Clayton was able to look up the contact information for nearby LA Fitness clubs that were still open. They talked him through how to get out safely over the phone.
To see Clayton's full video, click here: https://www.youtube.com/watch?v=tTMcnwYWZj0