Panda takes advantage of D.C. Snow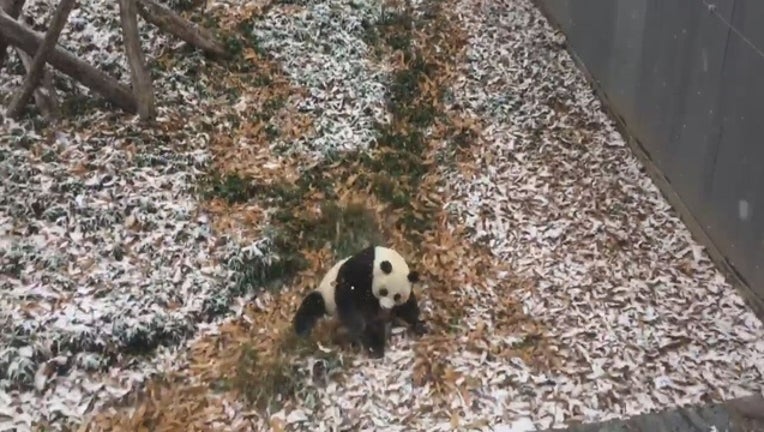 article
WASHINGTON D.C. (FOX 13) - A panda at the National Zoo in Washington D.C. made the most out of snow this weekend. 
Mei Xiang frolicked and rolled down the hill as delighted spectators watched. 
Giant Pandas are native to the cold weather in the in the western mountains of China. They are typically more acitve during the winter months. 
The National Weather Service reported that the D.C. region got just over 2 inches of snow on Saturday.