Parents of newborn abandoned outside Polk County mobile home park could face child neglect charges
MULBERRY, Fla. - Instead of in loving arms, a newborn in Mulberry began her life in the cold and dark. The baby girl was left abandoned in a wooded area near the Regal Loop Mobile Home Park. 
A neighbor heard the cries early Saturday morning and found the child and called 911. 
"Out in the woods, they found this infant, this beautiful baby girl," Polk County Sheriff Grady Judd said.
She was checked out by doctors and then handed over to the state's Department of Children and Families. 
RELATED: Abandoned newborn baby girl found outside Polk County mobile home park, deputies say
Authorities hope a DNA test will help them find the girl's parents, who could face child neglect charges. She's said to be of Hispanic descent.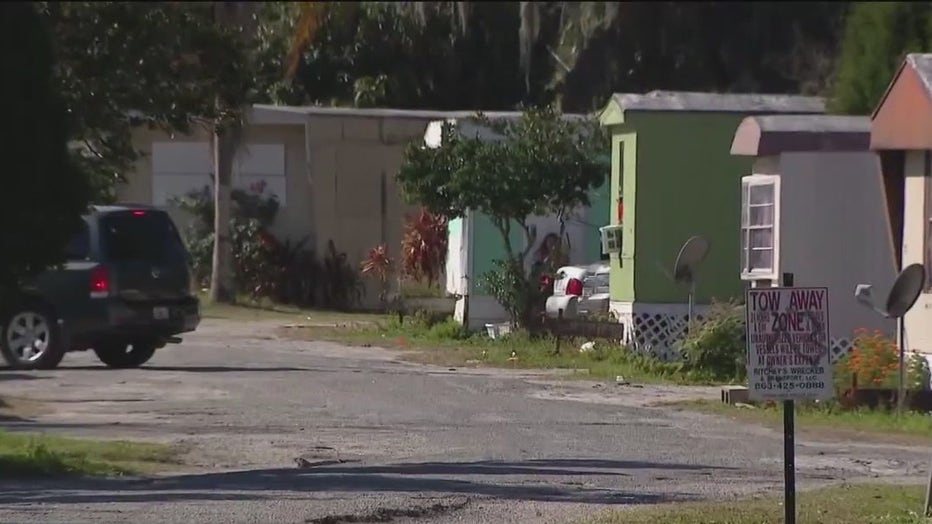 "We missed the opportunity to educate and walk alongside this parent, that's where my heart goes," said Monica Kelsey of Safe Haven Baby Boxes. 
Kelsey was abandoned by her own mother shortly after being born. She now heads up Safe Haven Baby Boxes, a non-profit that expands on the current Safe Haven law, which allows parents to hand-off healthy babies up to a week old at places like fire departments or hospitals anonymously. 
MORE: Dover family-owned farm gears up for strawberry season
The baby boxes take it a step further, offering parents an option to avoid direct face-to-face contact. Currently, the only Safe Haven Baby Box in Florida is in Ocala. 
"We have a different generation," Kelsey said. "We have kids that will, you know, take their cell phone and text you, but they won't call you, and they don't want to go face-to-face with you. And so we have to advance the safe haven law and allow for parents to have 100% anonymity. Otherwise, we're going to continue to see what's happening."
She said the Polk County case is at least the sixth baby abandonment in the last eight days nationwide.