Pasco 'creepy clown' turns out to be teenager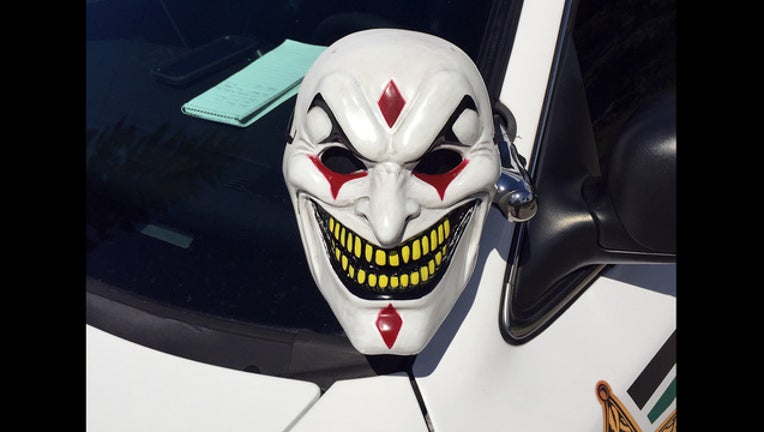 HOLIDAY (FOX 13) - A Pasco County teenager had to explain himself to deputies after he apparently disobeyed his mother and decided to join in the 'creepy clown' social media craze.
Facebook users from around the country have been posting photos of clowns who have been scaring people around the country, putting law enforcement and school officials on alert.
The sheriff's office says it was Saturday afternoon when they received a call about a "suspicious person" wearing a clown mask in the area of Longwood Drive in Holiday.  When deputies arrived to talk to the caller, they spotted a teenager matching the description walking by.
The 14-year-old admitted he had seen the rash of clown-related social media postings and decided to walk around wearing the mask "because it was cool."  He insisted that he had no intention of scaring anyone and took deputies back to his house and showed them the mask.
That's where the teen's mother told deputies she had bought the mask for her son's Halloween costume, but then told him son not to wear it because she was concerned about his safety after seeing all of the social media posts.
The sheriff's office said the teen was not charged, but "our deputy also explained to [the teen] it was not a good idea for him to wear the mask on the roadway."